Sidney Poitier is truly a Hollywood legend and his death at 94 has been mourned across the world. He was a Bahamian American actor and director as well as an activist and an ambassador. He starred in several Hollywood hit films and reached iconic status when he became the first black actor and Bahamian to win an Oscar award.

Clint Watson, press secretary for the Prime Minister of Bahamas, confirmed Poitier had died on Thursday evening. He was 94 years old. Although he came from an impoverished background, he rose to great heights in Hollywood.

Although he was unable to essay romantic roles in the fifties and sixties, he managed to partly raise the profile of black people with his portrayals of them as professionals such as doctors, teachers and detectives.

Being a trail blazer for Blacks in Hollywood he got a fair share of both bouquets and brickbats. Some people believed that he was a noble symbol of his race, while others said that he accepted sanitized roles that were put forth by the Whites, leading to a betrayal of the actual reality that his people faced.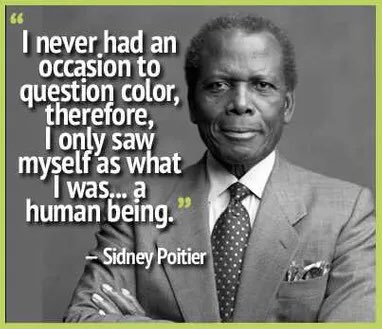 Poitier was a sickly child, who fought all odds and reached Miami, when he was 15 with $3 in his hand. He had been sent from the Bahamas to Florida by his father to have better opportunities with an older brother to lived in Miami. His journey in Hollywood was filled with iconic movies, some of them included

The Defiant Ones
Lilies of the Field — for which he won an Oscar for best actor
To Sir, With Love
Guess Who's Coming to Dinner
In the Heat of the Night.

Later, he acted and directed comedies where a large number of the cast were Black people. Some of the well known ones are the following:

Uptown Saturday Night
Let's Do It Again
For the Love of Ivy
Buck and the Preacher
Stir Crazy.

Although he is renowned for starring in many iconic roles, many teachers, students and fans have an unforgettable image of him in To Sir, With Love.

To Sir,

R.I.P.

With Love,

Team CWEB