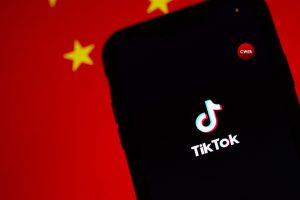 One of Ticktok's biggest super stars Josh Richards has decided to leave the popular streaming platform TikToc over concerns about privacy. Josh has amassed over 20 million followers.  He is requesting fans move over to   Los Angeles based Triller. Josh will also become Chief Strategy Officer for Triller. Triller is partially owned by mogul   Ryan Kavanaugh   who was behind Relativity Media. Relativity Media filed for bankruptcy in 2015.
ByteDance, a Chinese organization is TickTok's parent company.
TikTok reports On May 28th, 2020, we learned through user reports that view counts on a large number of hashtags — including #georgefloyd and #blacklivesmatter — were showing 0 views in the Compose screen (where users prepare their post before uploading).
"Two weeks ago, our systems encountered an issue that caused significant delays in data consumption. While this delay was ongoing, a user who was considering adding a hashtag to a post they were composing would be shown a view count result of 0 views, even if there were billions of views. This display issue – which impacted a total of 225,611 unique hashtags but could have impacted any searched hashtag – was due to inefficiencies in our data stream flushing service design.
Today, we want to clarify exactly what happened, how it happened, and why it happened. We'll go into details on how our system returns information on hashtags to users, what we did to fix the issue in the short term, and how we're going to ensure that this problem doesn't happen again. Source TikTok
TickTok takes steps to protect privacy.
TikTok is committed to building an experience that protects the safety and privacy of our community. As part of our commitment to accountability, Roland Cloutier, our Chief Information Security Officer, wrote about our ongoing review of our security infrastructure and practices. As you may know, the use of third-party SDKs (software development kits) is a common practice in the industry to foster a more convenient user experience, but we have decided to take the step of eliminating all clipboard access not explicitly requested by the user. This includes blocking SDKs that go beyond typical practices in the sector in order to give users greater peace of mind.
During a recent review, we identified a few examples of third parties, such as Facebook's SDK, attempting to access our users' clipboards, and today we sent an update to the App Store to block this kind of SDK access. Source TikTok
TikTok remains a private company.
Read our latest news release about TikTok   Click Here:  TikTok Announces a $200 Million Creator Fund but Getting Banned in The US Is Still A Possibility
TikTok is a private company. ByteDance Names Kevin Mayer Chief Operating Officer As COO, Mayer will serve as Chief Executive Officer of TikTok. Kevin Mayer will report to Yiming Zhang, ByteDance's Founder and CEO. Kevin brings over 25 years' experience, most recently as Disney's Chairman of Direct-to-Consumer & International.
TikTok is the leading destination for short-form mobile video. Our mission is to inspire creativity and bring joy. TikTok has offices across the globe, including Los Angeles, New York, London, Paris, Berlin, Dubai, Mumbai, Singapore, Jakarta, Seoul, and Tokyo. The company is owned by ByteDance a Chinese company. ByteDance also owns Douyin which is  is China's leading destination for short-form mobile videos, and Toutiao is one of the most popular content discovery platforms in China. Also included in their portfolio is Xigua Video,  one of China's most popular video applications that enable users to discover, enjoy and share a wide range of video stories, both short-form and long-form.
Photo Credit :  Solen Feyissa