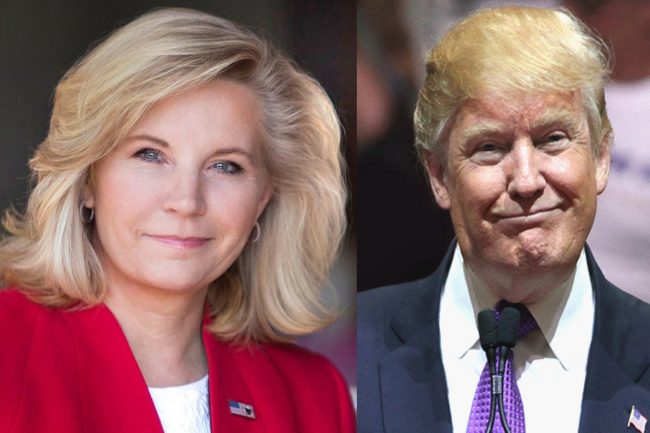 As the second Trump impeachment trial draws closer, battle lines are being drawn between Democrats and Republicans. Only a handful of Republicans, including Liz Cheney, publicly believe in the culpability of former President Donald Trump. The Democrats are doing their best, with little help from the Republicans, to check out all aspects that can get Trump disbarred from holding public office, ever again.
Liz Cheney has said that there is a possibility that Donald Trump can be criminally investigated for provoking violence pointing to a tweet that he had sent against his own Vice President Mike Pence. The  tweet was posted after the assault on the Capitol had begun on January 6.
Liz Cheney told Fox News on Sunday that a "massive criminal investigation" on the Capitol riot is being conducted and that it will look into "every aspect" and "everyone who was involved" in the insurrection  and the aftermath of the riot.
She pointedly mentioned Trump when she said that people would want to know what the president was doing and whether the tweet that he sent in which he called Vice President Mike Pence a coward, when the Capitol was already in the midst of an attack, was a premeditated attempt to provoke violence.
Noose Allegedly Hung in Front of the Capitol to Hang the Traitors and VP Mike Pence
The tweet had incidentally been posted less than a quarter of an hour after Pence had been escorted out of the Senate floor, after the frenzied mob of Trump supporters and white supremacists had breached the Capitol. During the attack, some of the violent protesters were chanting, "hang Mike Pence."
Democrats are in favor of the impeachment but most of the Republicans are against it. Many have spoken of Trump's comments as free speech or political speech. Although there has been some alleged private dismay about the unfolding of the events that lead to the Capitol breach, a very small minority of  Republicans have spoken against Trump publicly.
Liz Cheney, one of the senior most Republicans in the House, has been Trump's strongest and perhaps most powerful critic. She survived an attempt to remove her from her Republican leadership position, allegedly because of a secret ballot. The Republican party in her home state of Wyoming has censured her but she has refused to be intimidated.