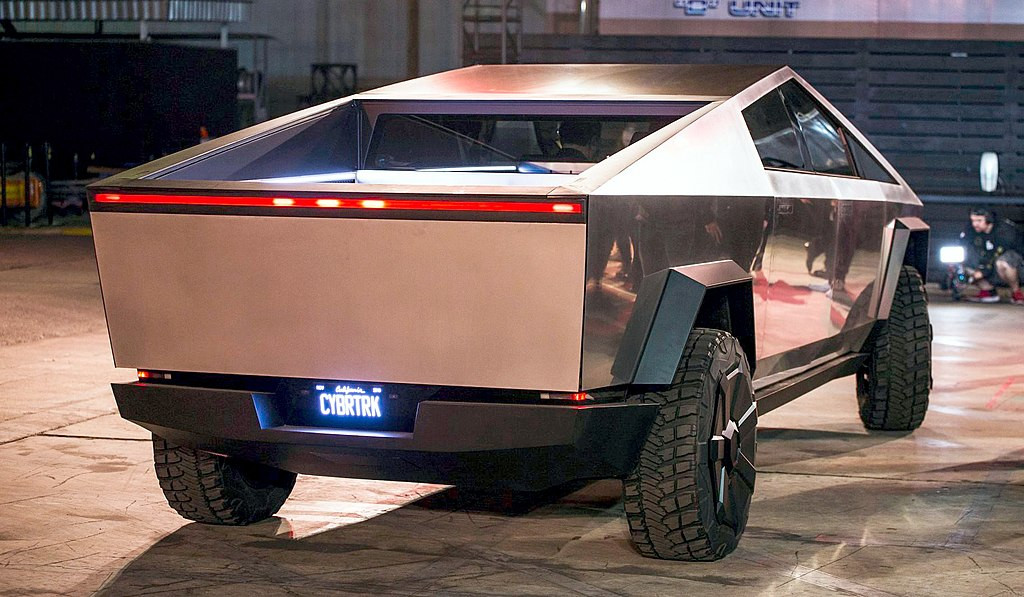 On November 21, 2019, the Tesla Cybertruck was unveiled. On its first anniversary further details and orders have been opened at the Tesla website for a $100 deposit. These trucks will roll out from the assembly lines at its Giga Texas factory in 2021.
 The Tesla Cybertruck is unique. It doesn't look like any other truck with its futuristic design. It has an angular exterior and a large bed. It also has huge but beautiful wheels. The body of this truck is made of durable stainless steel. It is solid and doesn't deform, even if you hit it with a heavy sledgehammer.
It has a fairly wide towing and carrying capacity. The trick is heavy yet fast and easy to maneuver. It is aerodynamically designed. Its electric battery is future ready as sustainability is the goal of all large car and truck manufacturers including General Motors.
 Elon Musk had spoken of a futuristic truck way back in 2012. He had posted:
 Elon Musk @elonmusk
@DJjodes Would love to make a Tesla super truck with crazy torque, dynamic air suspension and corners like it's on rails. That'd be sweet…
 7:47 AM Aug 1, 2012
 It looks like he has fulfilled his wish.
 Source TESMANIAN