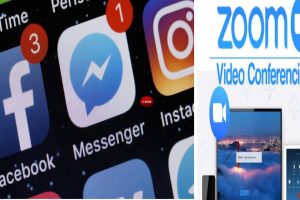 Zoom Video Communications Inc. NASDAQ: ZM has been under fire lately with criticism about   security issues   of its product. The software became  very popular due to the coronavirus pandemic helping people connect with one or another working from home. End-to-end encryption prevents only the sender and the receiver of a call the ability to access any of the information within that call. This technology prevents hackers from getting in and provides privacy for government agencies or law enforcement to view the content even if they have a legal right.
CEO Eric Yuan Stated in the conference call the feature would be available for those who paid for business and Enterprise plans. Zoom will beta test end-to-end encryption later this month. The feature can be disabled or enabled for each meeting. Administrators of accounts can enable or disable encryption for individual counts as well as groups.   The feature would be available for those who paid for business and Enterprise plans.
Recently  Santiago Subotovsky sold 73,168 shares for $240.60  a total net of $17.6 million.
Bart Swanson made  $9 million, while Jonathon Chadwick and Mangrove Digital's Kimberly Hamonds  made $2.35 million
 Zoom Video  COO Aparna Bawa  made $5.2 million  by selling 237,219 shares for a price of $200. Kelly Steckelberg, the company's CFO sold shares for $240.49 on average made $2.7 million.
Why are insiders selling Zoom
$ZM has skyrocketed from $70 to beyond $250, up 260% in just four months.
In total, insiders sold almost 550,000 company shares in June triple the amount sold last month.
Zoom reported revenue growth of 169% from the previous year in its first-quarter earnings report June 23, 2020. The company doubled its revenue guidance for the year. Zoom increased its guidance for the fiscal year. It now expects $1.21 to $1.29 in adjusted earnings per share on $1.78 billion to $1.80 billion in revenue.
Earnings: 20 cents per share, adjusted
Revenue: $328.2 million
From Zoom Conference Call: Source
Customers with more than 10 employees grew 354% year-over-year as we deployed millions of licenses for new customers in the quarter.
One new banking customer deployed approximately 175,000 new Zoom enterprise licenses in the quarter.
Usage by customers in the Global 2000 grew over 200% sequentially.
We peaked at over 300 million daily participants, free and paid, joining Zoom meetings in April 2020, up from 10 million in December 2019. Currently, we continue to see elevated levels of participants even as governments around the world have begun to ease stay-in-place restrictions.
We had an approximate twenty fold increase in our metric of annualized meeting minutes run rate, which jumped from 100 billion at the end of January 2020 to over two trillion meeting minutes based on April 2020's run rate.
Eric S. Yuan Founder & Chief Executive Officer: Prior to founding Zoom, Eric was corporate vice president of engineering at Cisco, where he was responsible for Cisco's collaboration software development. Eric was one of the founding engineers and vice president of engineering at Webex. Between 1997 and 2011, he grew his team from 10 engineers to more than 800 worldwide and contributed to revenue growth from $0 to more than $800 Million. Source
Why is Facebook a better Technology and best positioned to take over the video market.
Facebook, Inc.   (FB) has also unveiled what can be called as its Zoom rival, Messenger Rooms. The video calling platform is integrated inside Facebook Messenger standalone app and is aimed for personal use, where Zoom is focused on business use.  Businesses can now use Facebook Messenger to respond to messages sent by customers.
Facebook users can create a video chat room via Facebook or the Messenger app and invite up to 50 people to join a video call even if they don't have a Facebook account. It's free. You can use the feature from the Messenger app on your phone or desktop, certain browsers including browser and WhatsApp.
The big highlight of the Messenger Room is that anyone with a Facebook account can create a video meeting and invite their friends to join, even if those people do not have a Facebook account.   WhatsApp and the Facebook Portal smart speaker will also be in play.
In 2020, the global number of  Facebook users is  expected to reach 1.69 billion, up from 1.34 million  in  2014.
CWEB Analysts see the stock as a potential for long and short term growth with huge rewards for Facebook and potential upwards of $800 by 2021. We believe Zoom is a Hold   and Apple, Facebook, Amazon, Microsoft and other players are emerging in this filed.