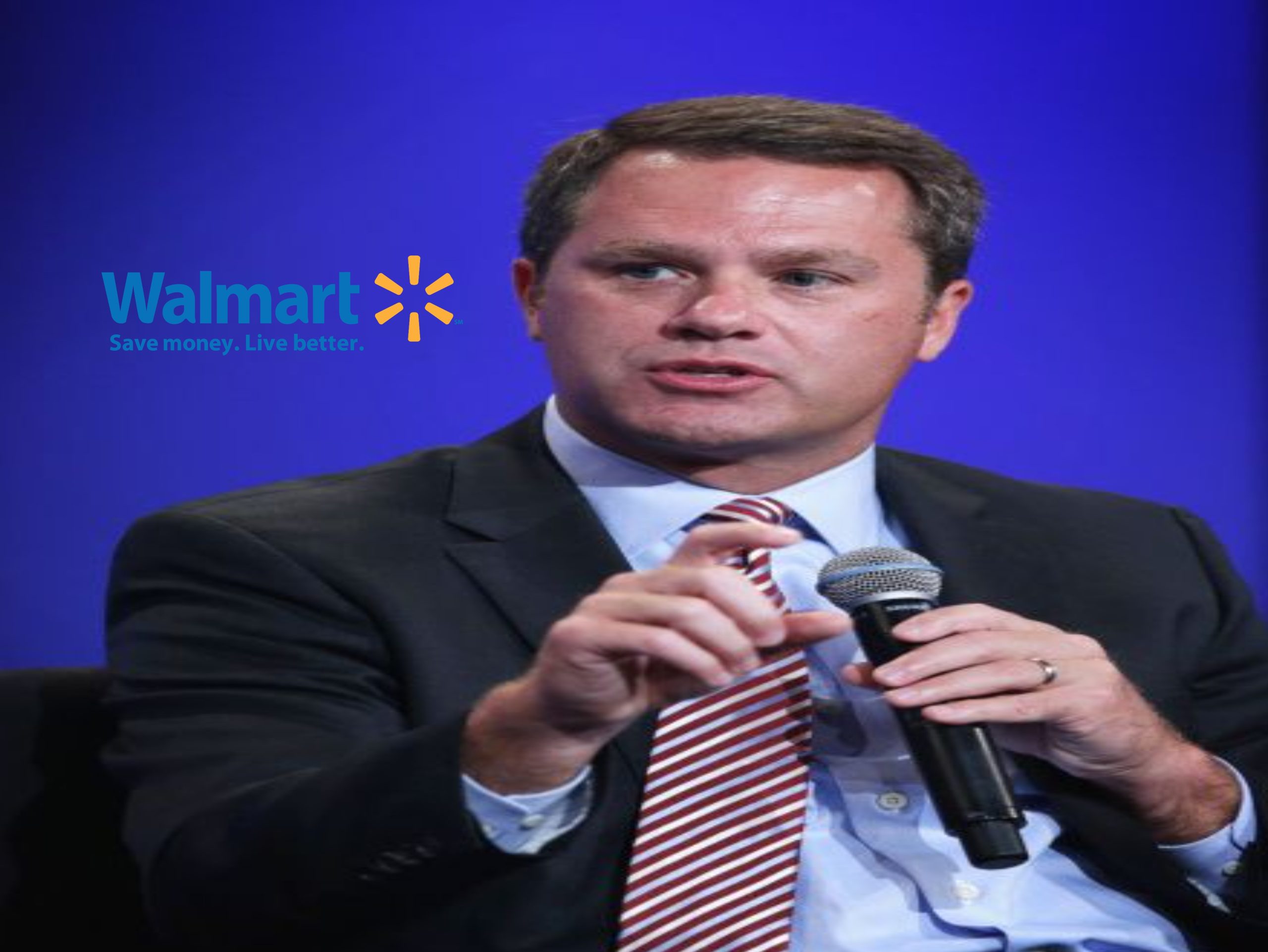 Walmart the nation's and word's largest retailer earned $1.77 per share vs. $1.78 a year earlier. Revenue grew 8.4% to $152.9 billion. Much of that sales gain reflects higher prices, which are response to rising costs.
Walmart reported weak fiscal Q1 results and guidance on May 17, then followed up with another warning on July 26.
"We're pleased to see more customers choosing Walmart during this inflationary period," said CEO Doug McMillon.
Walmart is also getting improving its inventory.
CFO John David Rainey told  CNBC  ahead of the company's earnings report this morning that a vast majority (about 75%) of Walmart's market share in grocery in the second quarter came from shoppers with $100,000 or more in annual household income.
"The actions we've taken to improve inventory levels in the U.S., along with a heavier mix of sales in grocery put pressure on profit margins for Q2 and our outlook for the year," CEO Doug McMillon said in a statement. "We made good progress throughout the quarter operationally to improve costs in our supply chain and that work is ongoing."
"The increasing levels of food and fuel inflation are affecting how customers spend, and while we've made good progress clearing hard-line categories, apparel in Walmart U.S. is requiring more markdown dollars," McMillon said in a statement announcing the move. "We're now anticipating more pressure on general merchandise in the back half."
Outlook:  The Dow Jones retail giant still expects Walmart U.S. same-store sales to rise 3% excluding fuel in the second half of the year, or 4% for the full year. Based on current exchange rates, the company said it predicts a headwind of about $2.1 billion in the second half of 2022.
Walmart sees full-year adjusted EPS down 9%-11%. On July 25, the discount giant slashed estimates, predicting EPS would fall 11%-13%. Analysts have projected full-year earnings of $5.69 per share, down 11.9%.
For Q3, Walmart expects net sales growth of about 5% along with a 9%-11% decline in adjusted EPS.
Walmart the largest retailer managed to outperform Wall Street's profit expectations, despite inflation and changes to consumer spending habits.
The Retail Giant Walmart Introduces Walmart + And Why We Are Poised To See $1000