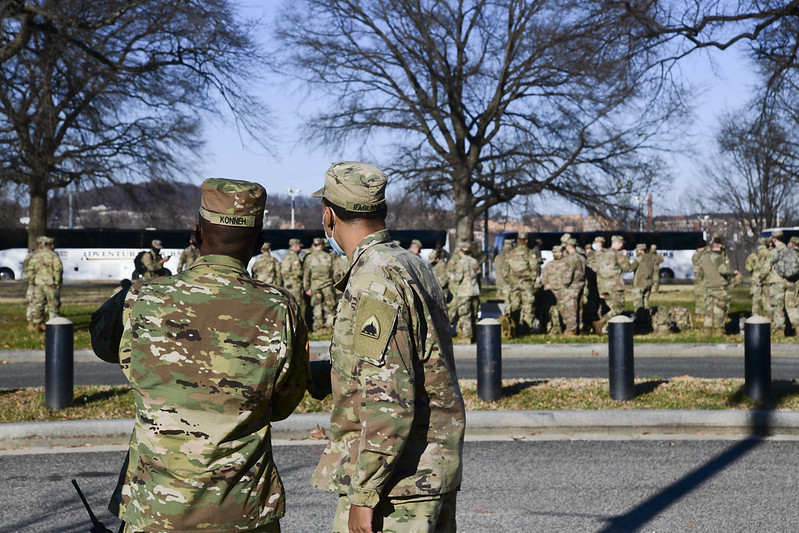 With the possibility of civil unrest in Minneapolis due to  demonstrations  over the deputy-involved fatal shooting of Winston Boogie Smith Jr. the National Guard has been called in to help protect citizens. Recently a woman was killed when she was blatantly run over by a man's SUV ramming into protesters who were blocking an intersection at Lake Street and Hennepin Avenue in Uptown.
The intersection is the site of Floyd's death in downtown near Cup Foods known as George Floyd Square.
Gov. Tim Walz said in a statement  Wednesday afternoon that his office, as requested by  Minneapolis Mayor Jacob Frey, "gave the Minnesota National Guard a warning order to start preparing to assist local law enforcement should they need help," the Minneapolis Star-Tribune reported.
In a tweet by the MN National Guard 100 soldiers from the 257th Military Police Company have been activated "at the request of the city of Minneapolis for potential support to civil unrest within the city." A follow-up tweet added, "While the Soldiers are not currently in Minneapolis, they are standing by and prepared to respond if their presence is needed."
The Tribune reported the city has asked for National Guard assistance at least five times since the death of George Floyd in May 2020.
Photo-The National Guard
The @MNNationalGuard has activated approximately 100 Soldiers from the 257th Military Police Company at the request of the city of Minneapolis for potential support to civil unrest within the city.

— MN National Guard (@MNNationalGuard) June 16, 2021