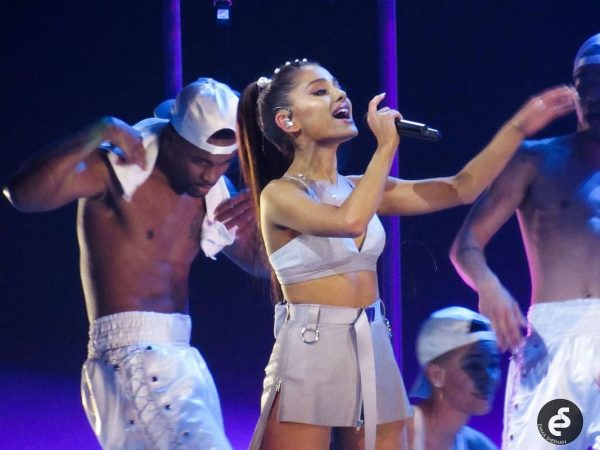 Ariana Grande, popular singer and actor, announced her engagement to Dalton Gomez, a real estate agent in Los Angeles. Adding pictures on Instagram with Gomez, and a diamond and pearl ring as well, she added the caption, "forever n then some."
The 27-year-old singer began her stint into stardom acting as Cat Valentine on "Victorious" a Nickelodeon show that was on air from 2010-13. However, she became extremely popular and well known as her musical career took off. Her song "Positions" hit Number 1 on the Global Billboard 200.
A real estate agent at the Aaron Kirman Group in LA, Gomez is also a resident and native of California. As per his profile on the company's website, he was born and brought up in Southern California. He has been in the luxury real estate business from five years and has handled high profile accounts and transactions.
Grande recently collaborated with Justin Bieber on "Stuck With U" during the lockdown in spring. This album featured the pair of them (Ariana and Dalton) dancing. Her recent album, "Positions" has libidinous yet funny lyrics as its title suggests. It was released in fall and also features vulnerability and the anxieties of new love as per a New York Times review.
Her ex-boyfriend rapper MacMiller, with whom she had collaborated in 2013, for her hit song "The Way," succumbed to an accidental overdose in 2018, after she released another successful album, "Sweetener."
She was also engaged to comedian and cast member of 'Saturday Night Live' Pete Davidson but called it off after Miller's death.
Source   https://www.nytimes.com/2020/12/20/arts/ariana-grande-engaged-dalton-gomez.html