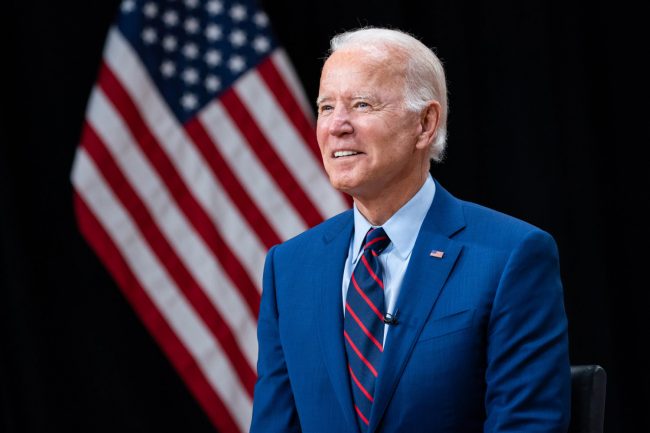 President Joe Biden said that he will not approach China the way his predecessor did. Instead he will focus on the international rules of the road. Although he dismissed the idea of conflict he put forth the necessity for "extreme competition" with China.
In an interview with CBS, Biden had said that he had not spoken to China's President Xi Jinping since he had become President of the United States of America though he mentioned that he had interacted with him when he was the vice president, when Barack Obama was the president.
Though the Presidents have not spoken to each other, Anthony Blinken, the Secretary of State spoke to his Chinese counterpart Yang Jiechi over the weekend. The call was tense as Blinken told Yang that the U.S. would consider China responsible for its actions in Taiwan. It also asked Beijing to speak against the recent military coup in Myanmar.
In the same interview with CBS the Biden called Xi a bright and tough leader. He mentioned that his Chinese counterpart "doesn't have a democratic…bone in his body. Though he said that it was not a criticism against the leader, it was a reality and a factual statement.
Last week Biden had said that he would partner with allies to combine together and confront the growing influence of China worldwide. He said that the nation would deal with "China's economic abuses" while reiterating that the country was America's biggest and most powerful competitor.
QAnon Shaman Lawyer Says That Client Jake Angeli claims he was "duped" by Trump
He said that the administration was willing to work with China when it was in American interests to do so. He also spoke of competing with the country from a strong position as the nation would build back better at home with support from its allies and partners.
The Trump administration had blamed China from the past four years for many of its problems including the coronavirus pandemic. While Biden has stopped short of blaming China for any specific U.S. grievance as of now, he has also not taken any concrete step to mend relations between the two super powers whose relationship was at an all time low during the Trump administration.
Before taking office as Secretary of State, Blinken had said that although he had disagreed with the way Trump had handled U.S. -China relations, he acknowledged that the basic principle behind the steps taken by the Trump administration was "helpful to" the country's foreign policy.