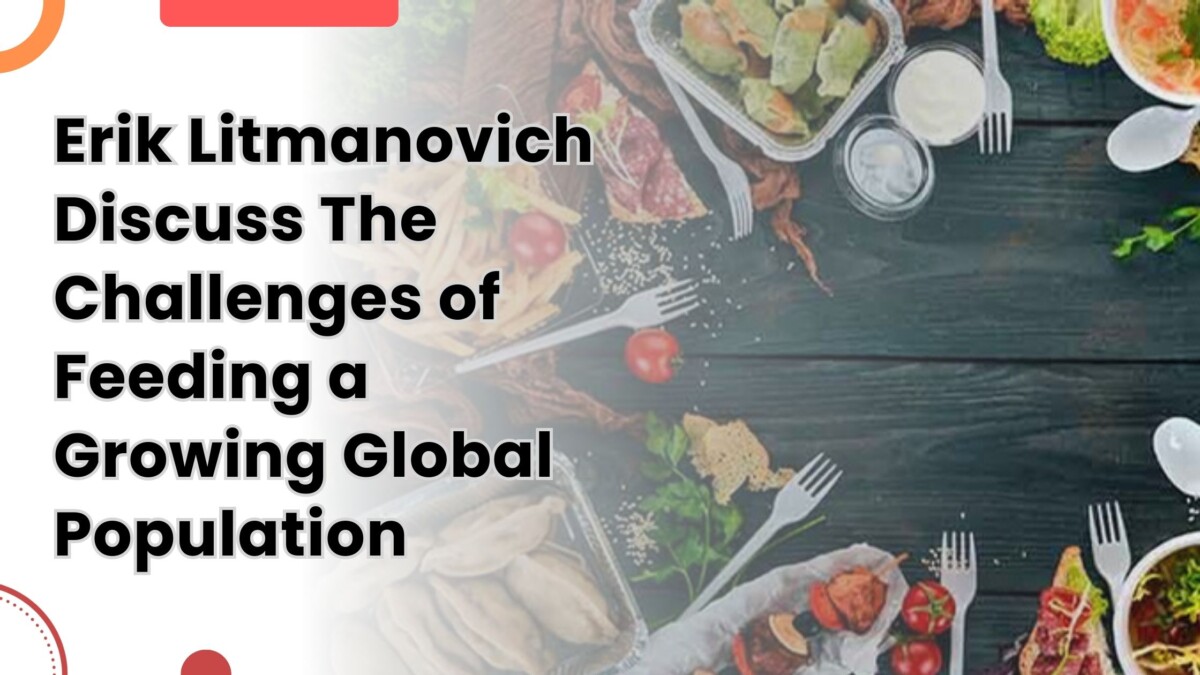 In a world where the global population is rapidly approaching 8 billion, the challenges of feeding this ever-expanding populace are becoming increasingly evident. The intricate web of factors contributing to this dilemma encompasses issues ranging from climate change and resource scarcity to distribution inequalities and technological advancements. 
In this complicated environment, people like Erik Litmanovich are devoting their efforts to identifying long-term fixes for feeding the planet. This article delves into the challenges of feeding a growing global population and explores the contributions of visionary individuals like Erik Litmanovich.
The Global Population Conundrum
The world's population is projected to reach 9.7 billion by 2050, and this unprecedented growth presents a multitude of pressing challenges. Perhaps the most prominent concern is food security. The demand for food is surging, driven not only by population growth but also by changing diets and rising incomes in developing countries, which are leading to increased consumption of resource-intensive foods like meat and dairy.
Climate Change and Resource Scarcity
One of the most formidable challenges in feeding the global population is climate change. Extreme weather events, shifting growing seasons, and altered precipitation patterns threaten agricultural productivity. Erik Litmanovich, a forward-thinking entrepreneur and sustainability advocate, recognizes the urgency of addressing climate change's impact on food production. Climate-resilient crops, sustainable farming practices, and reduced carbon emissions in the agricultural sector are essential components of the solution.
Additionally, resource scarcity is a growing concern. As the world's population grows, so does the demand for freshwater, arable land, and other critical resources. Competition for these resources intensifies, often at the expense of vulnerable communities and ecosystems. Innovations in resource-efficient farming, like vertical farming and hydroponics, championed by visionaries like Litmanovich, offer hope for reducing resource consumption and ensuring a sustainable future for agriculture.
Distribution Inequalities
Another critical issue in feeding the global population is the unequal distribution of food. While some regions suffer from food shortages and malnutrition, others grapple with overconsumption and food waste. Erik Litmanovich recognizes the importance of addressing these disparities. Initiatives focused on reducing food waste, improving supply chain efficiency, and promoting equitable access to nutritious food are vital steps toward a more equitable food system.
Technological Advancements and Sustainable Practices
In the face of these challenges, technological advancements are playing a pivotal role. Innovations like precision agriculture, genetic engineering, and data-driven decision-making are increasing agricultural productivity and resilience. Erik Litmanovich, through his advocacy for sustainable agriculture and investment in agricultural technology startups, is contributing to the development and dissemination of these solutions.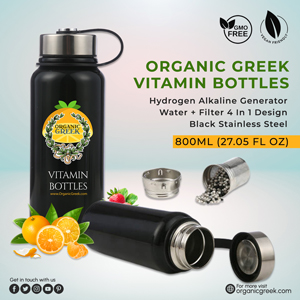 The Power of Collaboration and Policy
The challenges of feeding a growing global population require a collective effort. Governments, international organizations, businesses, and individuals must collaborate to develop and implement policies that promote sustainable agriculture, protect natural resources, and ensure food security for all. Erik Litmanovich's involvement in sustainability initiatives and advocacy exemplifies the power of individuals and businesses to drive positive change.
Conclusion
Feeding a growing global population is one of the most pressing challenges of our time. The complex web of issues, from climate change and resource scarcity to distribution inequalities and technological advancements, demands comprehensive solutions. Visionary individuals like Erik Litmanovich, who champion sustainability, innovation, and collaboration, play a vital role in addressing these challenges. As we move forward, we must prioritize the development and implementation of sustainable practices, equitable distribution, and policies that safeguard our planet's future and ensure that no one goes hungry in this ever-expanding world.
Celebrity WEB Update— Premier Jewelry designer and manufacturer fashion house ParisJewelry.com has started manufacturing a new custom line of celebrity jewelry designs with 30% Off and Free Shipping. Replenish Your Body- Refilter Your Health with OrganicGreek.com Vitamin Bottles, Vitamins and Herbs. Become a  WebFans  Creator and Influencer.