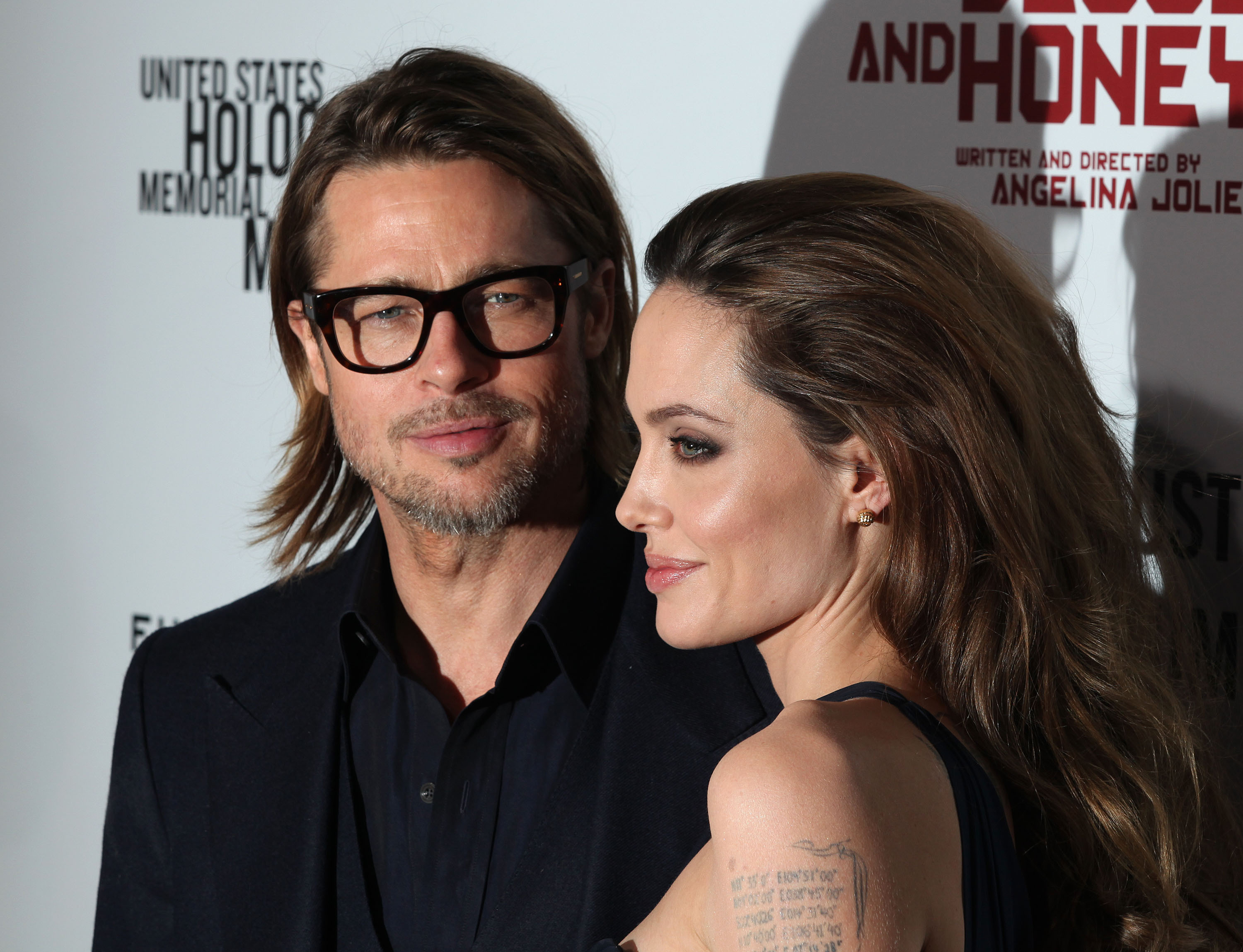 Celebrity Brad Pitt is continuing in his legal battle against his former wife, celebrity Angelina Jolie, regarding their joint ownership of a French winery. In recently filed legal documents by Pitt's lawyer, the actor accuses Jolie of "vindictively" selling her share of Château Miraval in 2021 as a result of an "adverse custody ruling." According to Pitt's legal team, Jolie sold her ownership interest in the vineyard behind his back and deliberately set out to hurt him.

On the other hand, Jolie's representatives claim that Pitt insisted on completing the Miraval sale only if she agreed to remain silent about his alleged abuse. Jolie sold her ownership in Miraval to Tenute del Mondo in October 2021. Tenute del Mondo is a division of the Stoli Group, which is run by Russian businessman Yuri Shefler.

Pitt and his company, Mondo Bongo, claim that they learned about Jolie's sale to Stoli through a press release, accusing Jolie of colluding with Shefler to carry out the sale and destabilize Miraval's operations.
OrganicGreek.com Vitamin Bottles. Hydrogen Alkaline Generator Water + Filter 4 in 1 Design 500mL (16.9 FL OZ) for Only $8.99

The actor initially sued Jolie in February 2022, alleging that she unlawfully sold her shares to billionaire Yuri Shefler, bypassing the requirement for his approval. Last June, Shefler and Alexey Oliynik were added as defendants in the revised lawsuit. In response, Jolie filed a cross-complaint in October, stating that there was no agreement between them regarding the sale of their interests in the property and highlighting the abuse allegation and the reason for her divorce in 2016. The FBI investigated the incident, but did not press charges against Pitt.
Jolie claimed that she sold her portion of the winery to gain financial independence from Pitt and seek closure for herself and their children. The couple acquired the Chateau Miraval estate in 2008, and their divorce proceedings have been ongoing since 2019.

In the latest development, Pitt accused Jolie and her company, Nouvel, of secretly selling her share of the winery to seize profits she had not earned. He argues that his investment exceeded Jolie's by nearly $50 million and claims that Jolie's decision to terminate negotiations was intentional and pretextual, causing damage to him and unjustly enriching herself.

Pitt's lawsuit argues that the sale was unlawful since they had agreed not to sell without each other's consent when they purchased Château Miraval. He seeks to undo the sale, receive compensatory and punitive damages, and have his legal fees reimbursed. Attempts to settle the lawsuit have been unsuccessful.

The legal battle between the celebrity stars continues as they navigate their divorce and unresolved custody arrangements for their children.
Celebrity News Update. Premier Jewelry designer and manufacturer fashion house ParisJewelry.com has started manufacturing a new custom line of celebrity jewelry designs with 30% Off and Free Shipping. Replenish Your Body- Refilter Your Health with OrganicGreek.com Vitamin Bottles, Vitamins and Herbs. Become a WebFans Creator and Influencer.
ParisJewelry.com 14k Yellow Gold 1/4 Carat Round 4 Prong Solitaire Created Diamond Stud Earrings 4mm for Only $59
Celebrity Angelina Jolie is Accused By Brad Pitt for Sale of Vineyard Share To Rival Investor