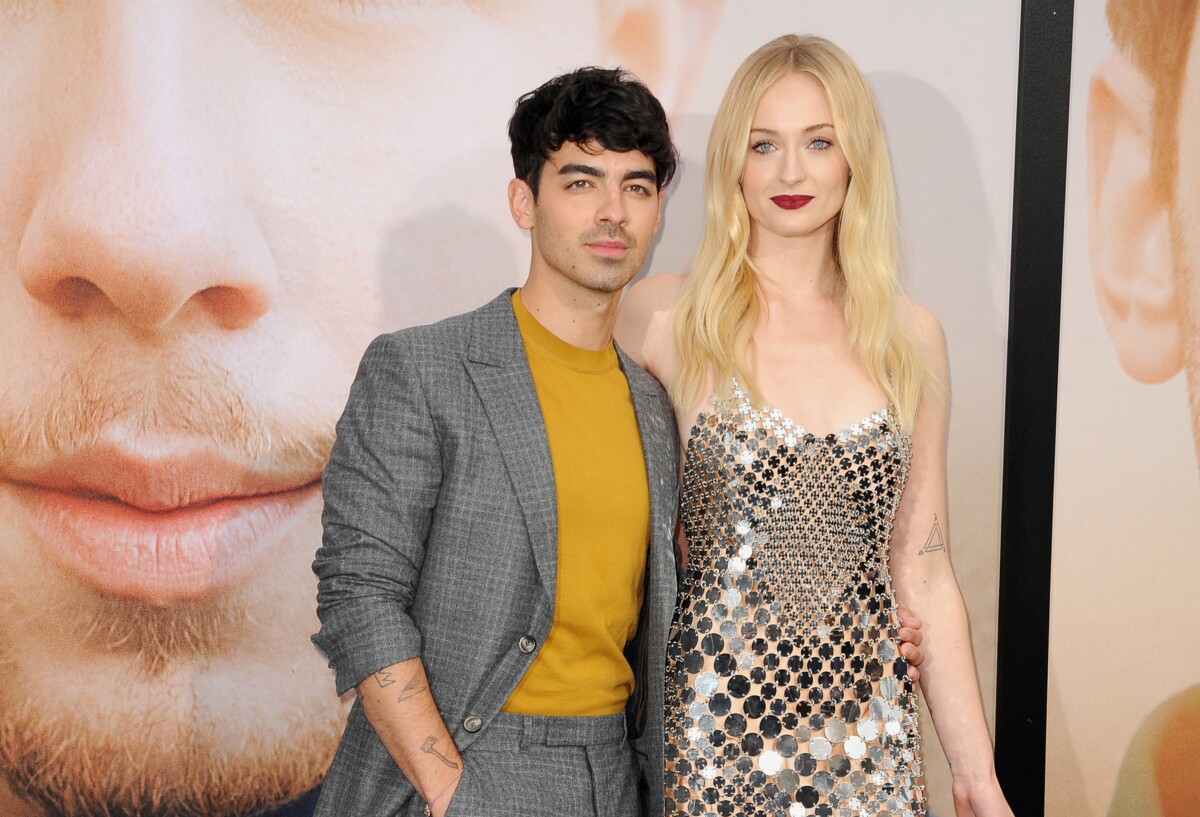 Celebrity couple Joe Jonas and Sophie Turner's divorce has been reported these past few weeks after the Jonas Brothers singer filed for divorce in Florida in early September. On Thursday, Sofie Turner filed a petition against her husband Joe Jonas in New York which asked him to return their children to their home located in England. Their children were touring with Joe Jonas in August and now Sophie wants them to return to England with her in September.

Celebrity Sophie Turner was in England shooting for her latest series called Joan, while Joe Jonas was looking after their children and took them on his tour across the U.S. She returned to the U.S. and wants Jonas to return their children so they could move to their home in England. She said that England had become their "permanent" home in 2023.

The petition also claimed that Jonas refused to hand over their children's passport last week. She said that they had been looking for a "forever" home in England and had agreed to settle there before the divorce was filed.

Incidentally celebrity Sofie Turner was seen a day earlier with celebrity singer Taylor Swift. The Cruel Summer singer had briefly dated Joe Jonas and said that he had broken up with her with insensitivity. Sofie Turner also said that she came to know about the divorce filing from "the media." Many have also maligned her in the media and cast aspersions on her.
Celebrity singer Joe Jonas filed for divorce against the Game of Thrones star on September 5, in Florida. The Sunshine State's court has an order that restricts the relocation of the kids by either parent.

Joe Jonas' representative refuted the claim from Sofie Turner and said that she was aware that he was filing for divorce. The rep also added that Jonas was seeking shared parenting and that he was "okay with the kids being raised both in the U.S. and the UK." The rep mentioned that the kids were born in the U.S., that they were "American citizens" and that they had spent the "vast majority of their lives in the U.S.

Sofie Turner's filing also states that the children have dual citizenship. It also says that she "never consented or acquiesced to the removal of the children from England" and more.

Celebrity Sofie Turner and Joe Jonas have two kids—Willa who is three-years old (born in 2020) and a 14-month old daughter called D (born in 2022).
Celebrity WEB Update— Premier Jewelry designer and manufacturer fashion house ParisJewelry.com has started manufacturing a new custom line of celebrity jewelry designs with 30% Off and Free Shipping. Replenish Your Body- Refilter Your Health with OrganicGreek.com Vitamin Bottles, Vitamins and Herbs. Become a  WebFans  Creator and Influencer.