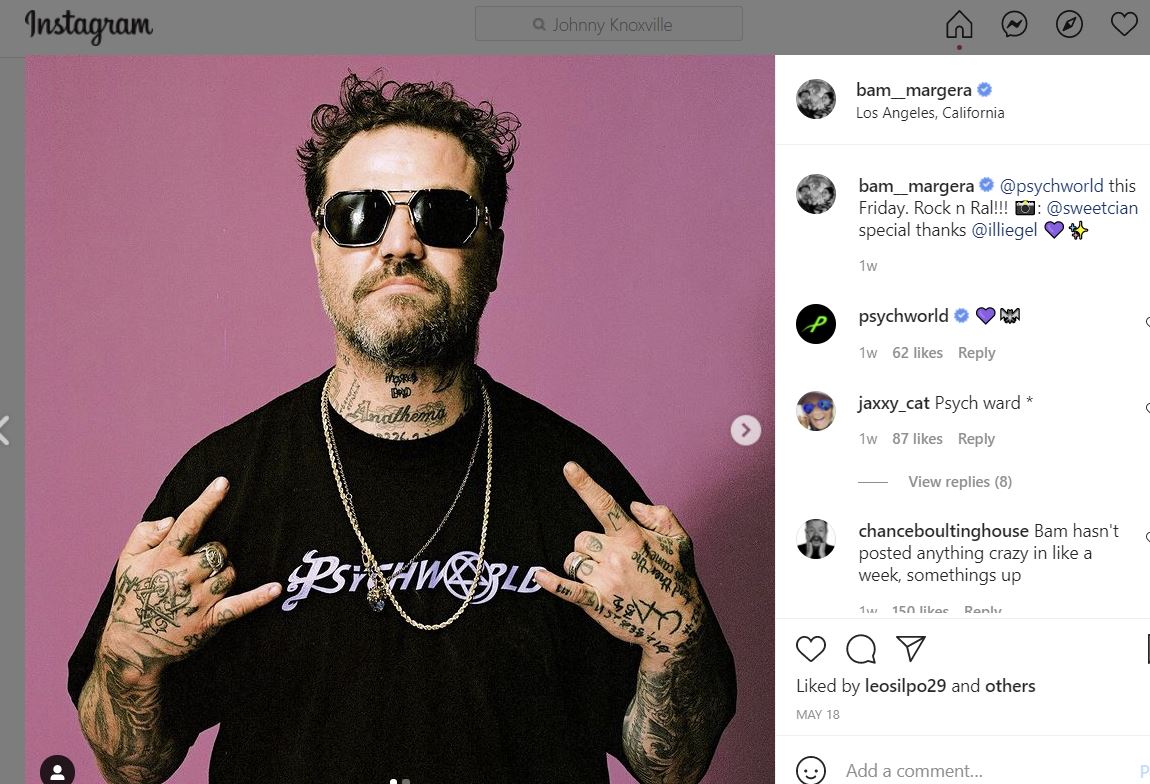 Johnny Knoxville has opened up about a longstanding Feud between The Jackass  production and Margara.
After Magara was fired, he has been On TMZ has been multiple times. The subject   is always about his bashing of Knoxville. And many involved with Jackass 4, along with the director Jeff Tremaine. Margara was fired from the production due to substance abuse.
Knoxville stated that he does want Margara  to get healthy again. ," Knoxville said. "We tried to push that along. I think that's all I really want to say about it." He later added, "I don't want to get into a public back-and-forth with Bam. I just want him to get better. "But Magera disagreed and said that he was being tortured and that the terms we're not fair.
"Jackass 4" could be Johnny Knoxville's last project with the Jackass franchise .  Physically and  and mentally it just too much on his health.
"I can't afford to have any more concussions," Knoxville, 50, told GQ in an interview published Tuesday. "I can't put my family through that."