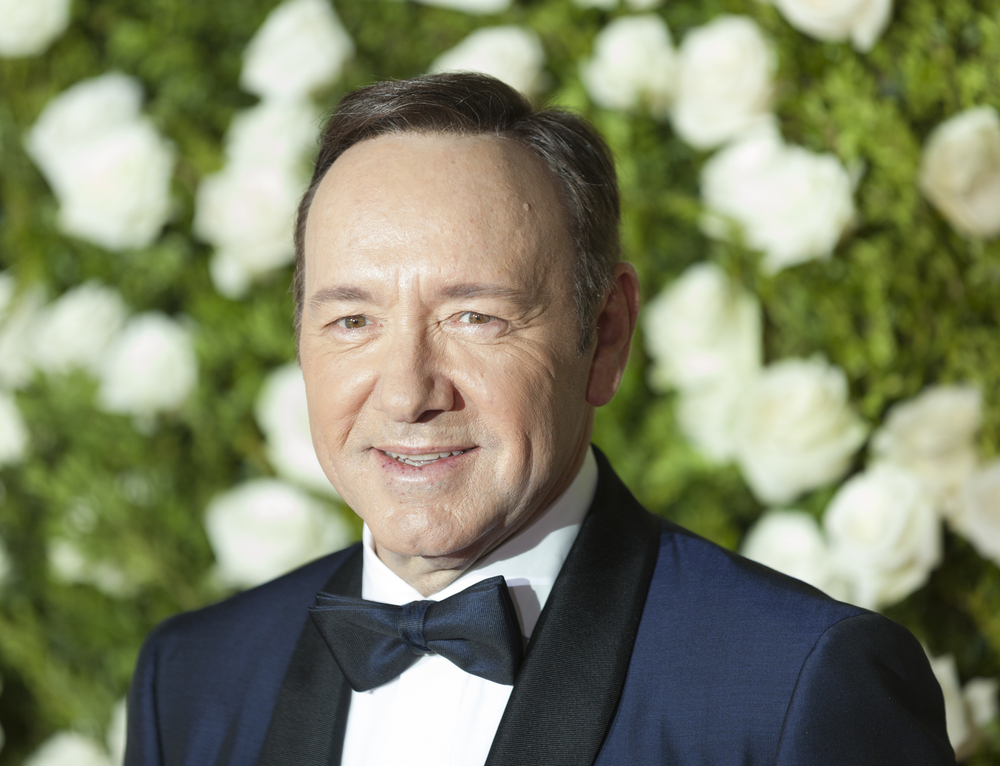 Celebrity actor Kevin Spacey is currently facing his sexual assault trial in London, with the third day of proceedings highlighting crucial testimonies and evidence. Spacey denied the 12 counts of sexual assault lodged against him by four men, alleging that the incidents took place between 2001 and 2013.

On Tuesday, during the third-day trial, jurors watched a video interview of one of the complainants where he detailed the alleged assault. According to journalists present, the man claimed that Spacey kissed his neck and grabbed his genitals while repeatedly instructing him to "be cool." The interview also revealed that Spacey had invited the complainant and others to his residence after spending time at a pub, where he provided them with marijuana and alcohol.

Multiple witnesses, including former girlfriends of the first complainant, testified at the trial. They claimed that their ex-boyfriend had shared instances of inappropriate behavior by Spacey, such as touching their legs and grabbing their genitals. Additionally, the brother of the first complainant told the court that his brother had informed him that Spacey had forcefully grabbed his testicles.
OrganicGreek.com Vitamin Bottles. Hydrogen Alkaline Generator Water + Filter 4 in 1 Design 500mL (16.9 FL OZ) for Only $8.99

The court also viewed a recording of a police interview with a second complainant. This individual accused the Oscar winning actor of kissing him twice and grabbing his genitals despite his objections. The complainant stated that Spacey appeared panicked and left the room after the incident.

Kevin Spacey, renowned for his roles in House of Cards, American Beauty, and The Usual Suspects, faced backlash in 2017 when multiple allegations of sexual misconduct surfaced during the height of the #MeToo movement. The first accusation came from actor Anthony Rapp, who claimed that Spacey made unwanted advances toward him when he was just 14 years old. Following Rapp's revelation, numerous other accusations emerged, leading to legal challenges for Spacey in both the US and the UK.
 

 

View this post on Instagram

 
In 2022, the American Beauty actor successfully defended himself against Rapp's $40 million civil lawsuit, with the jury ruling in his favor. Other criminal cases in Los Angeles and Massachusetts were subsequently dropped for various reasons. Although Spacey's career has been significantly impacted, he expressed his intention to return to acting if acquitted in the ongoing London trial in an interview with German magazine ZEITmagazin.

As the trial continues, the court will hear further testimonies and examine additional evidence related to the sexual assault allegations against celebrity Kevin Spacey.
14k White Gold 1/4 Carat 4 Prong Solitaire Created White Diamond Stud Earrings $69
Celebrity News Update. Premier Jewelry designer and manufacturer fashion house ParisJewelry.com has started manufacturing a new custom line of celebrity jewelry designs with 30% Off and Free Shipping. Replenish Your Body- Refilter Your Health with OrganicGreek.com Vitamin Bottles, Vitamins and Herbs. Become a WebFans Creator and Influencer.
Kevin Spacey will appear in first movie since sexual misconduct allegations