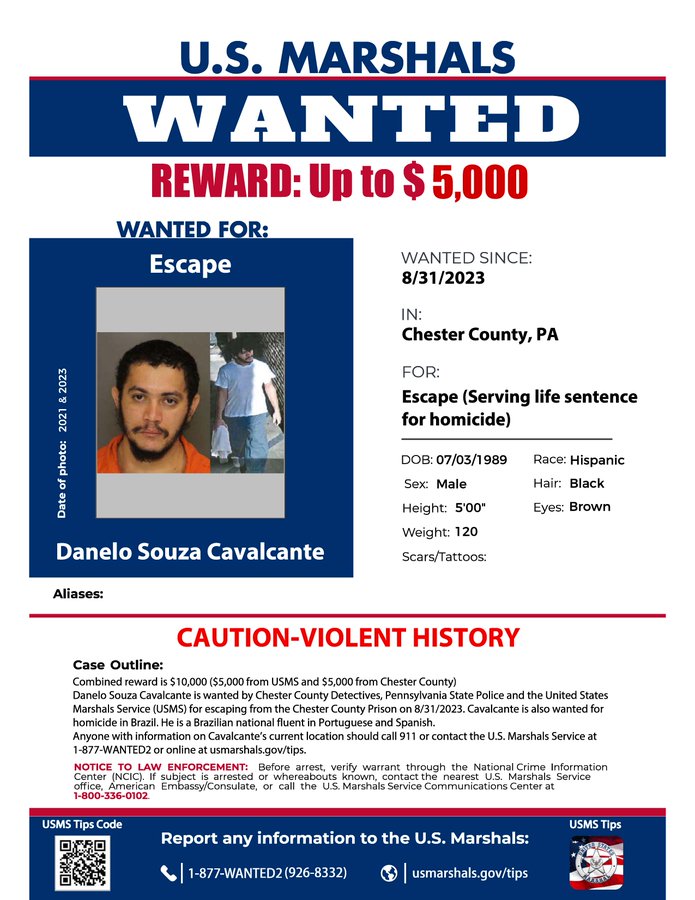 Despite four confirmed sightings of Danelo Cavalcante, a convicted murderer who escaped from a Pennsylvania prison last Thursday, the hunt for him is still underway. Since Cavalcante escaped from Chester County Prison on August 31 at about 8:50 a.m., law enforcement personnel have been looking for him.
A grand jury handed down Danelo Cavalcante's life sentence without the possibility of parole about three weeks ago for the murder of Deborah Brandao, his ex-girlfriend, in April 2021. He was scheduled to be moved in the upcoming weeks to a prison run by the state of Pennsylvania. Additionally, there are arrest warrants out for Cavalcante in Brazil for a murder that occurred in 2017.
Four plausible sightings of the fugitive prisoner have been reported, according to Lt. Col. George Bivens, deputy commissioner of operations of the Pennsylvania State Police, in Pocopson Township, Chester County, near Routes 926 and 52. It was last seen on Sunday afternoon. Bivens refused to elaborate on any of the sightings but did say that the area had been guarded and that searches were still being conducted there.
Additionally, Bivens verified to the Portuguese recording made by Calvacante's mother in Brazil in an effort to aid his peaceful surrender.
The Chester County District Attorney's Office and Schuylkill Township Police
Department announce the arrest of Danelo Cavalcante, 31, of Royersford, PA, for
the fatal stabbing of his 33-year-old former girlfriend, Deborah Brandao, in
Schuylkill Township, PA, on April 18, 2021. The victim's 7-year-old daughter and 3-
year-old son were present during the murder.
The Chester County District Attorney announced Cavalcante's arrest in April of 2021.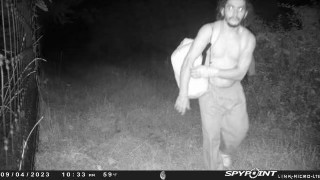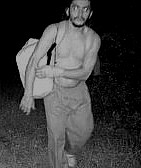 "After the incident, the defendant fled to Virginia, where Virginia State Police
arrested him. He will be extradited back to Chester County. The defendant is
charged with first-degree murder, third-degree murder, aggravated assault, and
related charges. District Attorney Deb Ryan said, "This is a heartbreaking tragedy. Two children are left without a mother. The pain these children and all of Deborah's loved ones are enduring as a result of this depravity is horrific. We will ensure that the defendant
is brought to justice for this cold-blooded, premeditated, and despicable act. The
victim's family has our deepest sympathy."
Celebrity WEB Update— Premier Jewelry designer and manufacturer fashion house ParisJewelry.com has started manufacturing a new custom line of celebrity jewelry designs with 30% Off and Free Shipping. Replenish Your Body- Refilter Your Health with OrganicGreek.com Vitamin Bottles, Vitamins and Herbs. Become a  WebFans  Creator and Influencer.