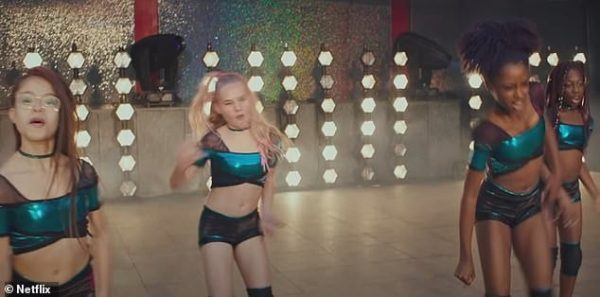 Public outrage after watching the movie and cancellation have ocuured.
Democrat Tulsi Gabbard went as far as to accuse Netflix of being complicit in encouraging pedophilia and child trafficking.
Indiana Rep. Jim Banks called on the Department of Justice to bring legal action against Netflix.
I just found a trailer for the movie "Cuties" on Netflix and the blatant sexualization of young girls is DISGUSTING. No one wants to see their child dressed and posed like this. WHY IS NO ONE IS TALKING ABOUT THIS? #cuties @netflix pic.twitter.com/a4rWey3cuj

— Avery (@ayyverty) August 19, 2020
'As a father of young daughters, I find it sickening. Not only is this movie fodder for pedophiles, it encourages very young girls to defy their parents' wishes and share pornographic images of themselves with strangers, ' Banks told the Daily Caller. 'Our culture has come a long way in recent years, recognizing the power of television, movies and magazines to affect young girls.
Netflix defended itself  by explaining the following: "'Cuties' is a social commentary against the sexualization of young children," a Netflix spokesperson said in a statement to Variety. "It's an award-winning film and a powerful story about the pressure young girls face on social media and from society more generally growing up — and we'd encourage anyone who cares about these important issues to watch the movie."