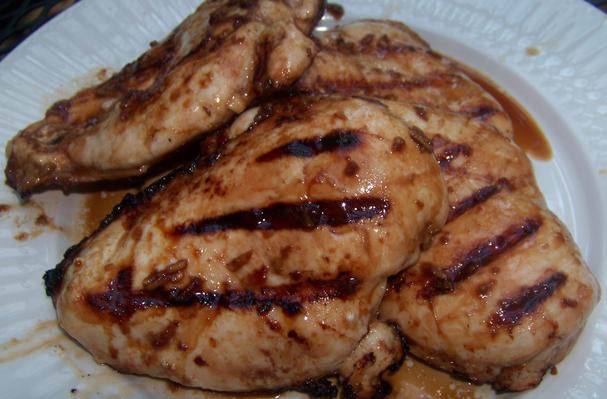 I have to say that if sticking with a wheat free/dairy free diet for a few weeks includes grilled chicken this good, I don't have a problem with it.
We served the chicken with Trader Joe's Basmati Rice Medley and asparagus. The rice is a mixture of seasonings, Basmati rice and wild rice.
Very tasty with my spicy, Asian chicken!
Ingredients
2 large chicken breast, halved and pounded even to grill
cup soy sauce
cup rice wine vinegar
2 tablespoons vegetable oil
3 cloves garlic, minced
2 tablespoons ginger, minced
1 tablespoon honey
pinch red pepper
Preparation
1. Combine marinade ingredients and place 1/2 marinade in a zip lock bag with chicken and marinade 30 minutes. Longer if you like.
2. Remove chicken and grill over medium heat approximately 8 minutes each side, basting with remaining marinade.