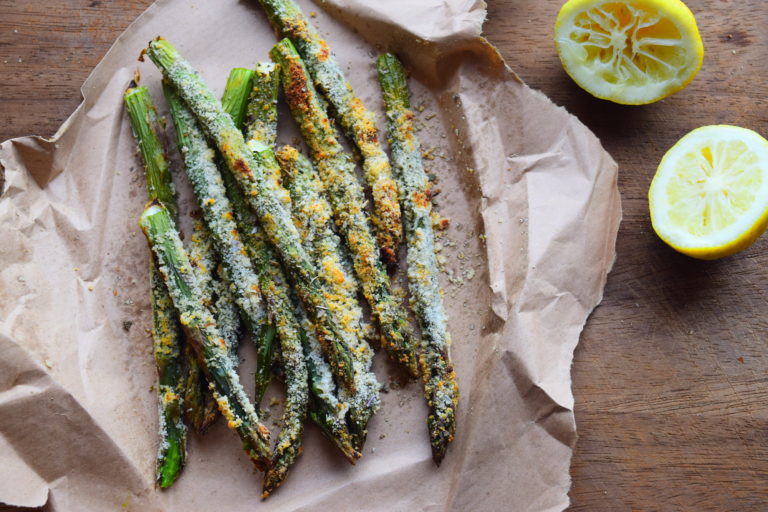 For a healthy and delicious alternative to fries, you've got to give this easy asparagus recipe a try. They make the perfect side dish to any meal, but are also great as a light snack.
If you want a slightly cheesy flavour you can also add a sprinkle of nutritional yeast to the fries along with the herbs and garlic.
Ingredients
12 asparagus spears
1 tbsp. ground almonds
1 egg
1 tsp. mixed herbs
1 tsp. ground garlic
Juice from ½ lemon
Preparation
1.Preheat the oven to 200C/390F.
2.Snap the top off of the asparagus spears.
3.Crack the egg into a bowl then whisk.
4.Coat the asparagus in egg, then the ground almonds and place on a baking tray covered in parchment paper.
5.Sprinkle the mixed herbs and ground garlic on top then squeeze the lemon juice over them.
6.Bake for 25-30 minutes turning half way through.