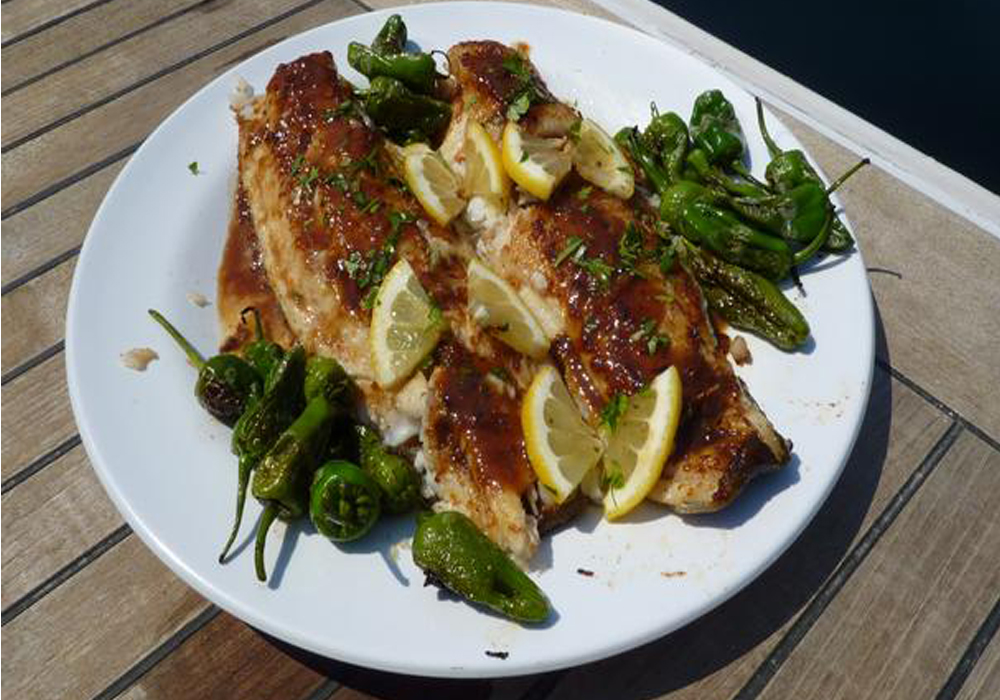 This sauce is simple to prepare, the intense zesty taste combined with the syrupy texture is a luxurious blanket to spread over the fish.
Ingredients
2 fillets of rockfish, skin on
3 tablespoons butter
Juice of 2 lemons
1 cup white wine
Salt and pepper
Preparation
1. Heat butter over medium high heat. Salt and pepper rockfish to taste. When butter is bubbly, lay fillets in butter, flesh side down. Allow to brown (3- 5 minutes).
2. Flip over filets, allow the skin side to crisp in the butter (about 3 minutes). Remove when done. Flesh should be flaky. Cover to keep warm.
3. Pour lemon juice and wine into the butter and gently scrape up any brown bits from the fish (leaving them in the sauce).
4. Stir sauce occasionally, and watch it closely. Continue to cook until it is thick, golden brown and syrupy. The spoon should leave a track in the sauce when it is finished.
5. Garnish with lemon slices and serve.