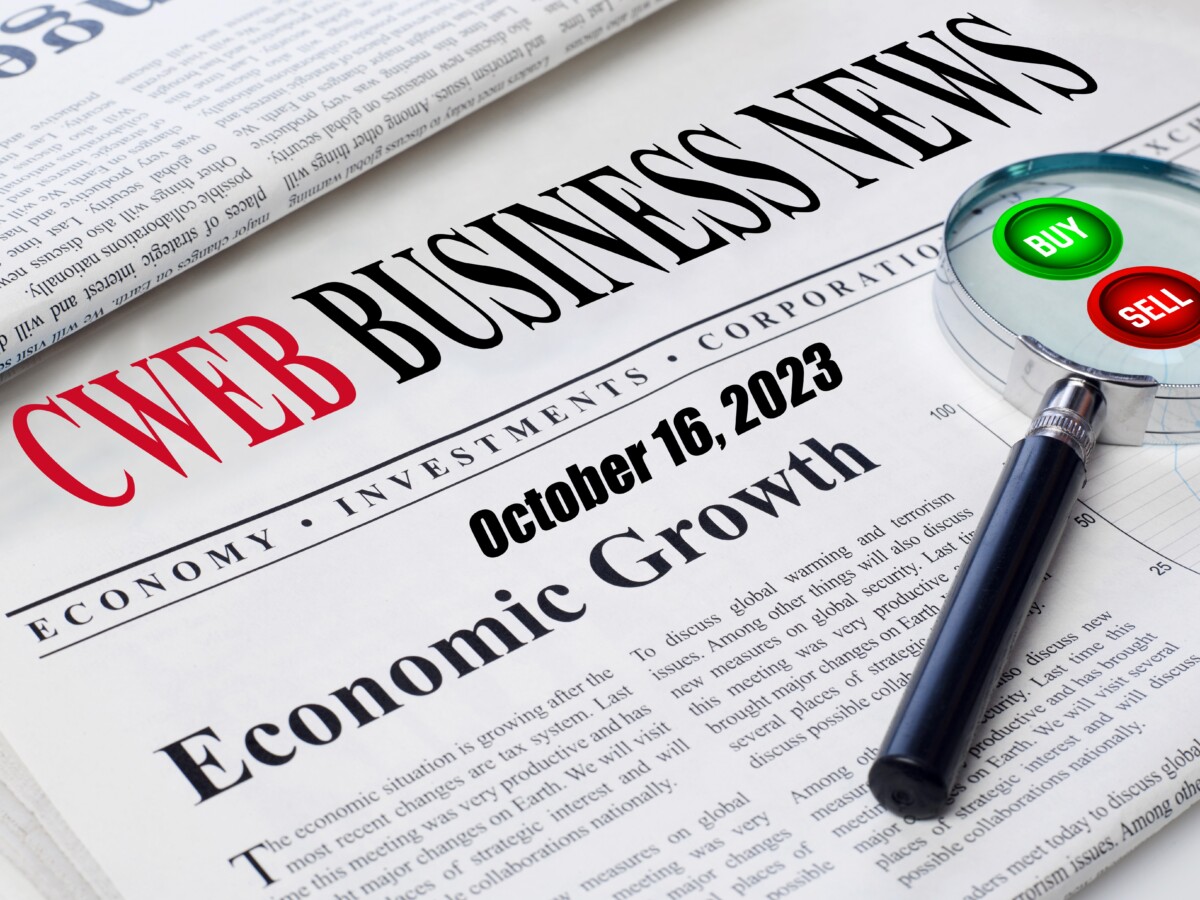 As the U.S. labor market shows indications of softening, the number of applications for jobless claims rises. According to Thursday's report from the Labour Department, the number of applications for unemployment benefits increased by 13,000 to 231,000 for the week ended Nov. 11. After three months, that is the highest.
Walmart Inc. (WMT) reported strong sales growth and operational efficiency in its third quarter results. With a noteworthy 4.9% gain in Walmart U.S. comparable sales, the retail giant witnessed consolidated revenue jump to $160.8 billion, a 5.2% increase.
The workers' union told ABC News that thousands of Starbucks workers around the country will be going on strike on Thursday, the biggest work stoppage in the company's fifty-year history.
Meta, owner of both TikTok and Facebook, is suing the European Union over new regulations meant to level the playing field online by providing customers with more options and so reducing the power of digital giants.
Google Cloud's AI will enhance Spotify's ability to discover podcasts and audiobooks. To address this, Spotify has announced that it will be utilizing AI techniques from Google Cloud to enhance its content discovery capabilities as well as its personalized music recommendation system.
Shortages prompt German regulator to contemplate banning Ozempic exports. Considering the export prohibition could help Europe's health systems deal with the diabetic medication scarcity, which is mostly caused by its weight-loss benefits.
Microsoft manufactures its own artificial intelligence chips, challenging Nvidia in the process. This morning, Microsoft validated recent speculations by introducing the silicon chips for its cloud infrastructure, the Azure Maia 100 and the Cobalt 100.
The newest internet behemoth to pull out of the gaming industry is China's ByteDance. Just two years after acquiring the Shanghai-based studio for $4 billion, the owner of TikTok is now considering selling its game unit, Moonton Technology. When this happened, ByteDance was showing how serious it was about breaking into the $817 billion video gaming industry.
Meta intends for app shops and parents to take over download monitoring. This massive social media company is on board with federal legislation that would make it illegal for anyone under the age of 16 to download apps without their parents' permission.
The British luxury apparel retailer Burberry warned on Thursday that full-year operating profit will be lower than expected due to a worldwide downturn in luxury spending, sending shares of the company crashing by 9%.
Chase Bank (JPM), Microsoft (MSFT), GOOGL, Apple (AAPL), Pay Pal (PYPL), Walmart (WMT), Amazon (AMZN), Groupon (GRPN), Carnival Corporation (CCL), PepsiCo (PEP), Wells Fargo (WFC), Johnson & Johnson (JNJ), Philip Morris International (PM)SNAP INC (SNAP), Exxon Mobil (XOM), Chevron (CVX), EBAY
Celebrity WEB Update— Premier Jewelry designer and manufacturer fashion house ParisJewelry.com has started manufacturing a new custom line of celebrity jewelry designs with 30% Off and Free Shipping. Replenish Your Body- Refilter Your Health with OrganicGreek.com Vitamin Bottles, Vitamins and Herbs. Become a  WebFans  Creator and Influencer. Check the New Special XMicro Razors for Men & Women, 1 Razor, 7 Blade Refills with German Stainless Steel, Lubricated with Vitamin E for Smooth Shave, Shields Against Irritation, Version X