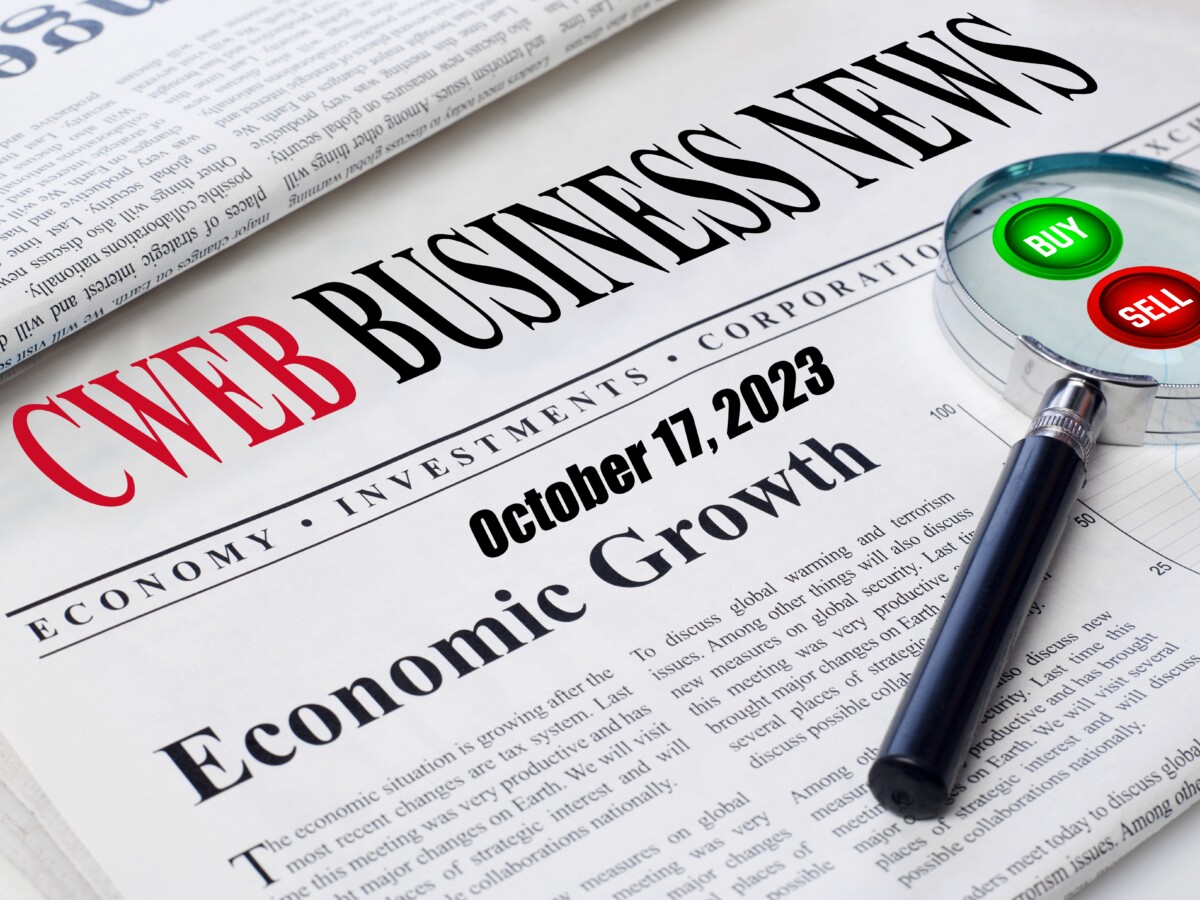 Friday saw stock prices fall as investors sought to extend their gains from this month. Shortly after, the Dow Jones Industrial Average fell by a small amount. Despite a 0.2% drop on the Nasdaq Composite, the S&P 500 only dropped 0.1%.
With its reputation for low prices and greater assortment of groceries and necessities luring shoppers, Walmart saw a 4.9% YoY increase in net sales while Target saw a comparable loss. The biggest grocery store in the country witnessed a 3.4% increase in transaction volumes and a 1.5% increase in average ticket size. As a result of focusing on apparel, home goods, and other discretionary items, Target witnessed a fall in both figures.
Just before the Thanksgiving travel crunch, oil prices fell substantially on Thursday due to heavy selling, which is good news for inflation.
A barrel of US oil dropped to $72.16, the lowest level since July 7, a decline of nearly 6%.
The terrible inflation that Americans have been experiencing at the grocery store is about to come to an end, according to Walmart CEO Doug McMillon. This is great news for shoppers who are hoping for a break from their grocery expenses, but it could be disastrous for the economy as a whole if it gets out of hand.
The union representing the striking Starbucks workers said that thousands of workers took a strike on Thursday in observance of "Red Cup Day," an annual event in which the company offers free reusable cups to customers who purchase holiday beverages.
When it comes to selling automobiles on Amazon, Hyundai will likely make history. Adding a vehicle to an Amazon shopping basket will be an option beginning next year. Since the epidemic, the conventional dealership model has been on the decline.
TikTok has joined Meta in questioning the "gatekeeper" status of the European Union (EU). Users will find it easier to switch between rival services, and IT businesses will face stricter regulations according to the new EU law.
Meta advances the state of artificial intelligence in the film industry. A number of AI tools have come out in the past few months, providing a window into the next level of content creation. Emu Video, an upgraded version of the tech company's picture generator, debuted today, bringing Meta into the spotlight.
Reuters has learned from individuals close to the situation that the American pharmaceutical firm Eli Lilly (LLY.N) intends to invest 2 billion euros ($2.17 billion) in a manufacturing facility in western Germany.
Chase Bank (JPM), Microsoft (MSFT), GOOGL, Apple (AAPL), Pay Pal (PYPL), Walmart (WMT), Amazon (AMZN), Groupon (GRPN), Carnival Corporation (CCL), PepsiCo (PEP), Wells Fargo (WFC), Johnson & Johnson (JNJ), Philip Morris International (PM)SNAP INC (SNAP), Exxon Mobil (XOM), Chevron (CVX), EBAY
Celebrity WEB Update— Premier Jewelry designer and manufacturer fashion house ParisJewelry.com has started manufacturing a new custom line of celebrity jewelry designs with 30% Off and Free Shipping. Replenish Your Body- Refilter Your Health with OrganicGreek.com Vitamin Bottles, Vitamins and Herbs. Become a  WebFans  Creator and Influencer. Check the New Special XMicro Razors for Men & Women, 1 Razor, 7 Blade Refills with German Stainless Steel, Lubricated with Vitamin E for Smooth Shave, Shields Against Irritation, Version X
CWEB News Summarized Breaking, Business and Financial Newsletter for November 16, 2023