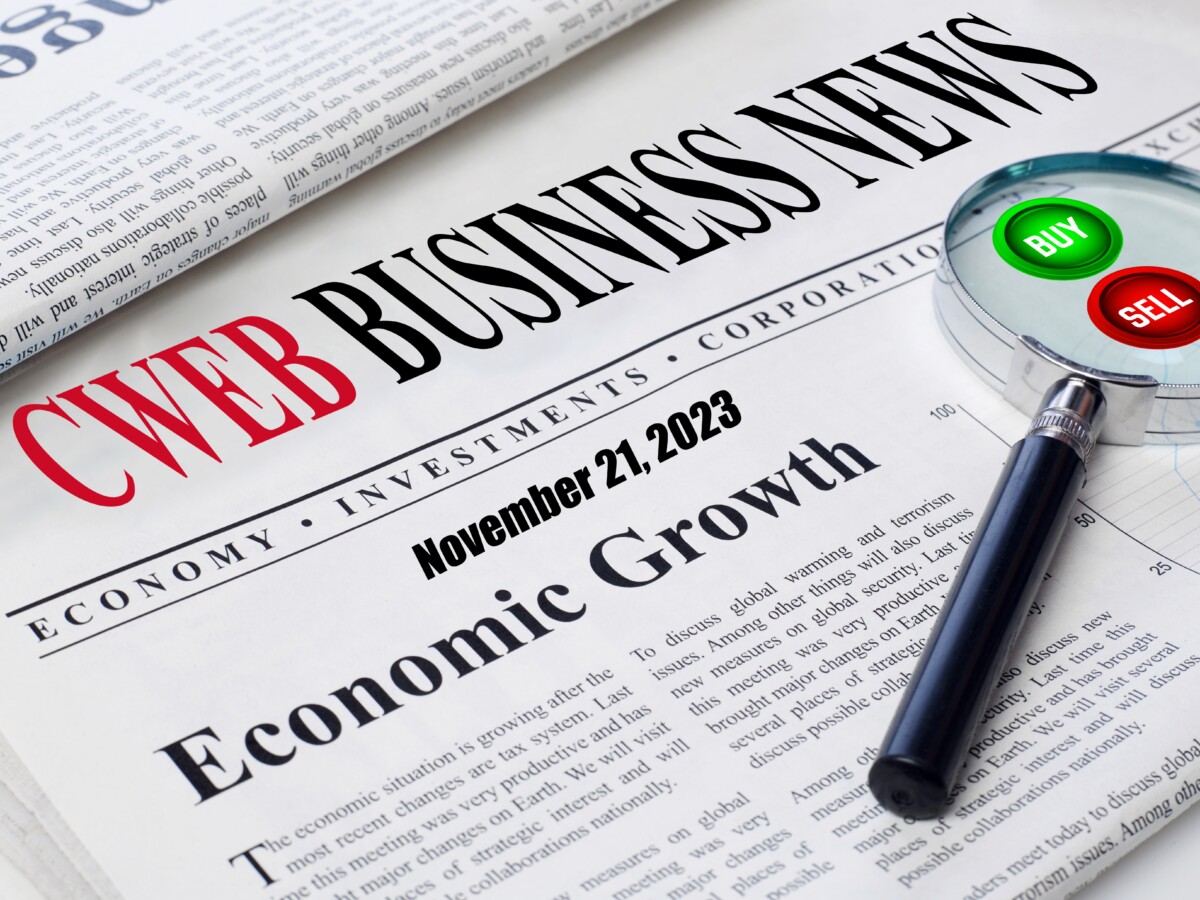 As investors awaited findings from artificial intelligence chipmaker Nvidia (NVDA), stocks dropped at Tuesday's opening bell, indicating a slowdown in the November rise. When the stock index closed at its highest level since August, the benchmark S&P 500 fell. Also falling were the tech-heavy Nasdaq Composite and the Dow Jones Industrial Average.
Since 2020, Thanksgiving Day has been the best day for American drivers to expect the lowest gas prices. Monday saw the national average price of normal gas at $3.31 per gallon, down 25 cents from the previous month and 36 cents from the same period in 2022, as reported by AAA.
Free COVID-19 tests can be ordered online and sent to the home for Americans.
In anticipation of the usual increase in cases over the winter holiday season, the United States government is offering to send out four additional at-home viral testing.
On Monday, federal safety inspectors announced the recall of peaches, plums, and nectarines distributed and sold nationwide by HMC Farms. The recall is a response to an outbreak of listeria that has caused 11 infections, one death, and 10 hospitalizations.
Elon Musk's endorsement of a tweet claiming Jews were fueling anti-white bigotry led several companies to pull their ads from X, including Comcast, Apple, and Disney. X has accused Musk of enabling antisemitic content.
Investigating allegations of "potentially fraudulent activity" has been initiated by Texas Attorney General Ken Paxton into the left-wing media watchdog group Media Matters. This comes after X CEO Elon Musk accused the group of altering statistics on the social networking platform.
Sales for Lowe's fiscal third quarter fell about 13% year over year, prompting the company to decrease its full-year sales forecast on Tuesday. Customers spent less on do-it-yourself projects, leading to the decline.
Following X's advertising departure, Elon Musk decides to sue Media Matters. Apple and Disney were among the several firms that removed their advertising from X after Elon Musk filed a lawsuit against Media Matters over the group's research showing advertisers' content displaying next to antisemitic and Neo-Nazi content on the site.
As part of a massive restructuring of the country's third-largest bank, Citigroup (C) announced two months ago, a new round of layoffs among senior managers began Monday.
Earnings Monday, November 20 – Zoom Video (NASDAQ:ZM) and BellRing Brands (BRBR).
Earnings Tuesday, November 21 – Nvidia (NVDA), Lowe's (LOW), Medtronic (MDT), Analog Devices (ADI), Autodesk (ADSK), Best Buy (BBY), Baidu (BIDU), DICK'S Sporting Goods (DKS), Burlington Stores (BURL), HP (HPQ), Nordstrom (JWN), and Jack in the Box (JACK).
Earnings Wednesday, November 22 – Deere (DE).
Stocks to watch with positive momentum and Buy Rating:
Chase Bank (JPM), Microsoft (MSFT), GOOGL, Apple (AAPL), Pay Pal (PYPL), Walmart (WMT), Amazon (AMZN), Groupon (GRPN), Carnival Corporation (CCL), PepsiCo (PEP), Wells Fargo (WFC), Johnson & Johnson (JNJ), Philip Morris International (PM)SNAP INC (SNAP), Exxon Mobil (XOM), Chevron (CVX), EBAY
Celebrity WEB Update— Premier Jewelry designer and manufacturer fashion house ParisJewelry.com has started manufacturing a new custom line of celebrity jewelry designs with 30% Off and Free Shipping. Replenish Your Body- Refilter Your Health with OrganicGreek.com Vitamin Bottles, Vitamins and Herbs. Become a  WebFans  Creator and Influencer. Check the New Special XMicro Razors for Men & Women, 1 Razor, 7 Blade Refills with German Stainless Steel, Lubricated with Vitamin E for Smooth Shave, Shields Against Irritation, Version X