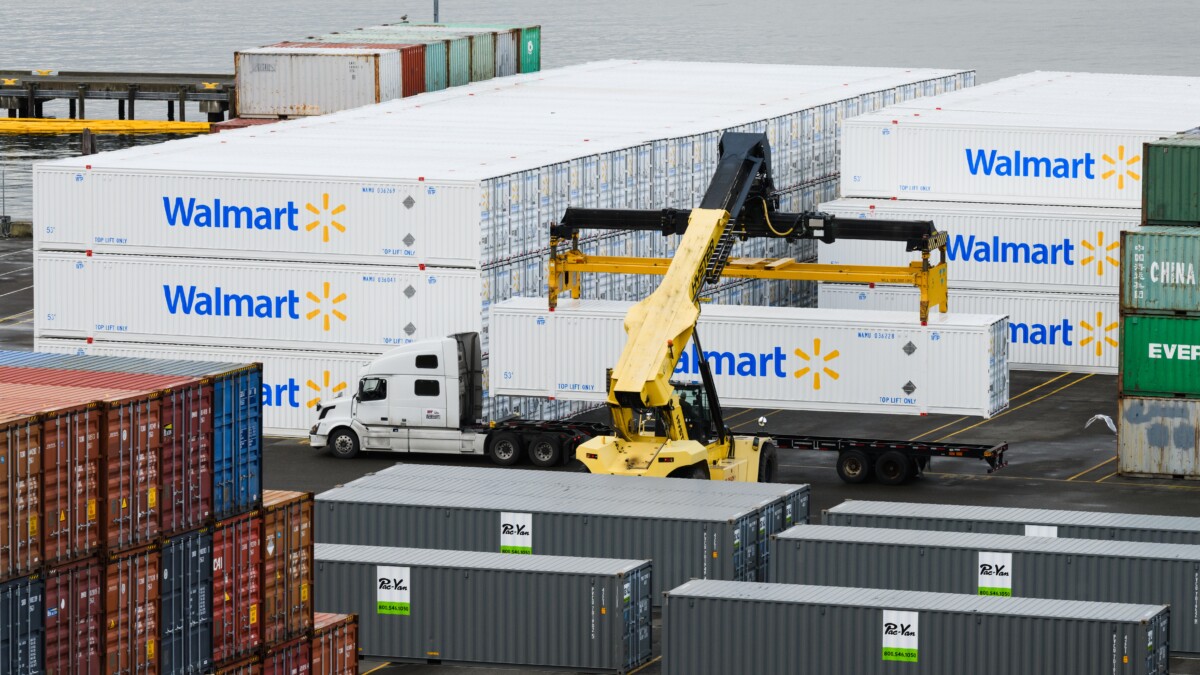 Our obsession with decreasing the time it takes for customers to receive an online order is a direct result of our knowledge that customers enjoy speedy delivery. Walmart can service consumers swiftly since 4,700 of our outlets are within 10 miles of 90% of the US population. With the help of a vast transportation and last-mile delivery network, our stores have transformed into more than just a location to shop; they are now online fulfillment centers and delivery hubs.
Walmart has over 4,000 stores now serving as delivery hubs, we are able to complete and distribute a wide range of order types. I am pleased to announce the next step in expanding our omnichannel fulfillment capabilities: integrating parcel stations into our hubs. By increasing the volume of online orders sent by our Private Fleet, parcel stations allow us to deliver products to customers' homes even more quickly. From our fulfillment centers, shipments go to sortation centers or stores, and finally, through our last-mile delivery network, they arrive at the doorstep of our customers. A parcel station acts as a sort of miniature post office, accepting and delivering packages.
Everyone wins when we increase the number of online orders sent via parcel stations: customers, employees, and the company itself. With parcel stations, consumers have more time to shop online for Next Day Delivery on a wider variety of products. Distributing online orders from stores is now easier and more efficient for staff. As a whole, it increases density, which in turn reduces delivery costs, allowing us to reinvest in the client experience.
With many now up and running in preparation for the hectic holiday shopping season, we expect to have forty parcel stations in stores by year's end. As we strive to provide our clients with faster, more accurate, and more reliable service, we intend to roll out this capacity to additional sites next year. Walmart GoLocal will help us improve our services to both Walmart consumers and other local businesses.
The belief of our founder, Sam Walton, that customers will return again and time again is based on going above and beyond their expectations. He advised giving the people what they desire plus a bit extra. Home delivery has become the preferred means of online fulfillment for many clients. We are eager to hear their thoughts on parcel stations, which are just one more way we are trying to meet their needs.
Celebrity WEB Update— Premier Jewelry designer and manufacturer fashion house ParisJewelry.com has started manufacturing a new custom line of celebrity jewelry designs with 30% Off and Free Shipping. Replenish Your Body- Refilter Your Health with OrganicGreek.com Vitamin Bottles, Vitamins and Herbs. Become a  WebFans  Creator and Influencer. Check the New Special XMicro Razors for Men & Women, 1 Razor, 7 Blade Refills with German Stainless Steel, Lubricated with Vitamin E for Smooth Shave, Shields Against Irritation, Version X
Walmart reports strong gains in quarter with record breaking $160.84 billion in sales, offers cautious outlook