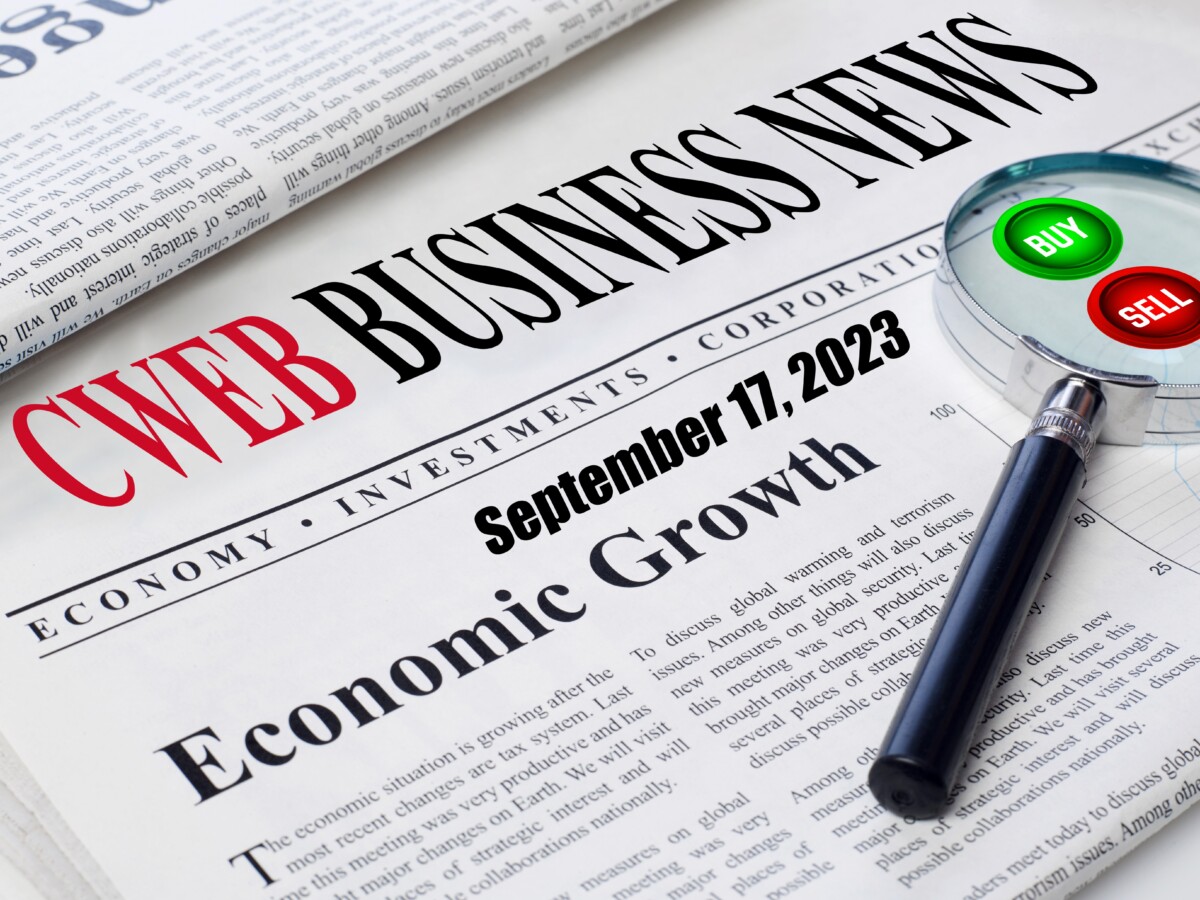 After a volatile week, US equities closed substantially lower on Friday, as Treasury yields rose as investors' risk appetite was reduced by falling chip stocks and mixed economic data. Chipmakers dragged down the tech-heavy Nasdaq, but losses were widespread across all three major U.S. stock indexes. While the Dow Jones Industrial Average finished the week slightly higher, the S&P 500 and Nasdaq both gave up their weekly gains.
The most recent information on the state of the American home market is scheduled to be released this week. The September Housing Market Index from the National Association of Home Builders will be released on Monday, August residential construction statistics will be released by the Census Bureau on Tuesday, and August existing home sales will be reported by the National Association of Realtors on Thursday.
A vote on cannabis banking reform has been set for September 27 by the Senate Banking Committee. Finally, the long-awaited change in legislation governing the availability of banking services to legal marijuana businesses, which has been launched and stalled in Congress for years, will finally move forward.
The parent company of the popular grocery delivery service Instacart is set to begin listing on the stock market on Tuesday with the symbol "CART." This IPO follows the Arm Holdings ARM IPO by one week.
A team sent by President Joe Biden to facilitate negotiations between the United Auto Workers union and the Big Three automakers is expected to arrive in Detroit "early in the week," an administration official told NBC News on Sunday.
After a two-and-a-half-month standoff, DirecTV and major station owner Nexstar Media Group have reached an agreement to restore the signals of dozens of stations while they finish a subscription renewal.
According to Bloomberg, beginning on October 27th, TikTok will attempt to promote its new online marketplace, TikTok Shop, by supporting large discounts during the holiday shopping season. According to reports, the social video network is hoping to gain traction with US holiday consumers by subsidizing discounts of up to 50%.
After receiving over two dozen instances of overheating, including some that resulted in severe burns, Generac Power Systems has recalled around 64,000 of its portable generators, the Consumer Product Safety Commission said in a statement.
Products from Lindt chocolates to Lipton Ice Tea have received price warnings at French grocery chain Carrefour in an effort to get manufacturers like Nestlé, PepsiCo, and Unilever to lower their pricing. Products at Carrefour have dropped in size but cost more due to the increased cost of raw materials, despite the fact that these costs have decreased.
Sales of cereal are falling as more people choose for other morning foods in the United States. The North American cereal division of Kellogg will be spun off into a separate company next month, the firm revealed. This will allow the store's administration to devote additional resources to the snack section.
Personal Delta American Express credit cards have recently been subject to additional restrictions, which were initially brought to light by Danny the Deal Guru. These limits were implemented without any prior notice to cardholders. Because of these changes, it will be more difficult for tourists to take advantage of the generous introductory offer that comes with applying for one of these cards.
Coinbase, one of the most well-known cryptocurrency exchanges, has taken the next step in its expansion by releasing a Web3 wallet optimized for institutional use of Web3, DeFi, and NFTs in financial transactions.
On Friday, former Wells Fargo executive Carrie Tolstedt was given a three-year probation sentence for her part in the bank's massive fake-accounts scandal. Tolstedt, who departed the bank in 2016, pleaded guilty to hindering regulators' probe of the institution.
FedEx, General Mills, AutoZone, and Darden Restaurants are just some of the companies reporting earnings this week.
Stocks to watch with positive momentum this week and Buy Rating:
SNDL, TSLA, GRPN, JPM, MSFT, GOOGL, eBay, AAPL, PYPL, UBS, WMT, AMZN, META, FDX