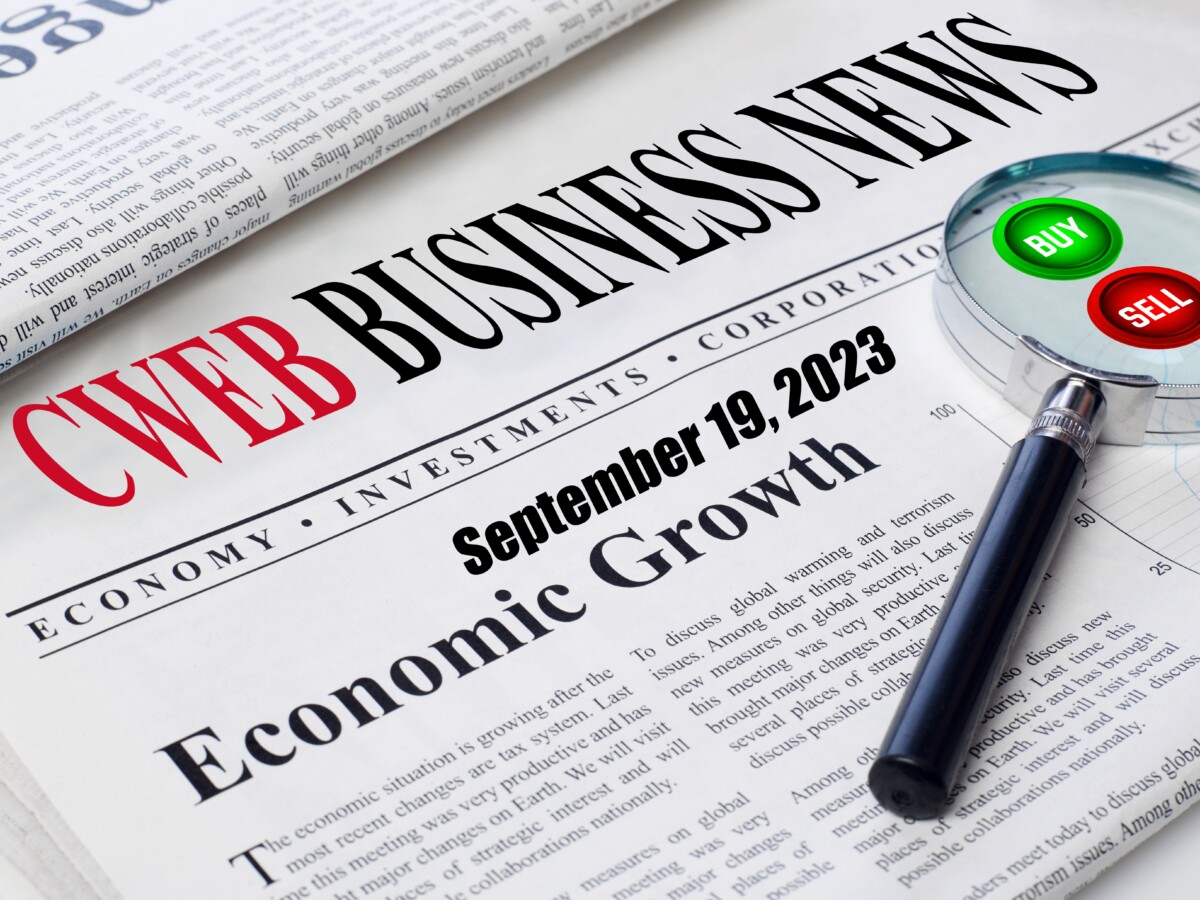 As Wall Street awaited the outcome of this week's Federal Reserve policy meeting, stocks fell on Tuesday. There was a loss of 297 points (0.9%) on the Dow Jones Industrial Average. Both the S&P 500 and the Nasdaq Composite fell by 0.7%, with the latter falling by 0.8%.
Sam Bankman-Fried's parents, both professors at Stanford Law School, are being sued by FTX over allegations that they misused business funds for personal gain.
The Walt Disney Co. plans to invest $60 billion over the next decade to dramatically expand its theme parks, goods, and cruise line operations, which it expects to be its most profitable.
Your iPhone needs a newer version. You may now update to iOS 17 on your device even if you don't want to spend $15. Yesterday's OS rollout features real-time voicemail transcription for filtering incoming calls and a new safety feature called Check In for letting loved ones know you arrived home safely.
Chief global equities strategist and head of macro research EMEA at Goldman Sachs Peter Oppenheimer argues that Germany is at a crossroads of global challenges as it faces an economic downturn.
Canada blames India for the death of a Sikh activist. Canadian Prime Minister Justin Trudeau has stated that his country is looking into "credible allegations" that Indian government agents killed Canadian Sikh separatist activist Hardeep Singh Nijjar in British Columbia back in June. At the G20 summit, Trudeau claimed to have discussed the matter with his Indian counterpart, Narendra Modi.
Litmus Music, a Carlyle-backed startup, stated Monday that Katy Perry has sold her music rights to them for $225 million, confirming months of speculation. Master recordings and publication rights of Perry's five studio albums released between 2008 and 2020 are included in the agreement.
Musk, CEO of X, SpaceX, and Tesla, recently announced that the company would begin charging a subscription fee to all of the service's users starting in June. During a meeting with Israeli Prime Minister Benjamin Netanyahu that was broadcast live online, Musk added, "We're moving to having a small monthly payment for use of the system."
Mark Cuban has speculated that he may have downloaded a malicious copy of the MetaMask wallet, which hackers then used to steal $870K worth of crypto. However, crypto-related crime decreased in the first half of this year, in spite of several recent high-profile hacks.
Foxconn is the most recent multinational corporation to increase its presence in India. The Apple supplier is continuing its aggressive diversification away from China by doubling its employment and investment in the country by next year.
Wall Street's era of generative AI has begun, and Morgan Stanley is at the forefront. According to an internal document seen by CNBC, the bank aims to declare on Monday that the assistant it developed using OpenAI's latest generative AI software is "fully live" for all financial advisors and their support staff.
The big Amazon (AMZN) promotion for Prime subscribers is back. The megastore's second annual sale for Prime members, Amazon Prime Big Deal Days, will take place on October 10 and 11, 2023. As always, the best prices are reserved for paying users of the service. This celebration echoes the model of Amazon's Prime Day from July.
Walmart, the largest retailer in the world in terms of revenue, has announced that it is experimenting with new ways to link its customers' physical and virtual shopping experiences in the metaverse. The metaverse is the collective of virtual worlds and environments where users can create avatars, socialize, explore, and participate in activities.
The latest fast food advertising case is a lawsuit filed against Starbucks over its Mango Refreshers. According to Manhattan's U.S. District Judge John Cronan, "a significant portion of reasonable consumers" would anticipate their drinks to contain fruit stated in the names, therefore he denied Starbucks' motion to dismiss nine of the eleven claims in the proposed class action.
CEO of Jack Dorsey's finance business Block, Alyssa Henry, is leaving her position at the end of this month. On Monday, Block announced via a regulatory filing that after more than nine years on the job, Henry will be leaving his position as Square's CEO on October 2.
Earnings this week
 Tuesday, September 19 2023: Auto Zone (AZO), Endava (DAVA), Steelcase (SCS)
Wednesday, September 20 2023: General Mills (GIS), Fed Ex (FDX), KB Home (KBH)
Thursday, September 21 2023: Darden Restaurants (DRI), Flux Power Holdings (FLUX), Scholastic (SCHL)
Friday, September 22 2023: Dynatronics (DYNT), Netsol Technologies (NTWK)
Stocks to watch with positive momentum this week and Buy Rating:
Sundial (SNDL), Tesla (TSLA), Groupon (GRPN), Chase Bank (JPM), Microsoft (MSFT), GOOGL, eBay, Apple (AAPL), Pay Pal (PYPL), UBS, Walmart (WMT), Amazon (AMZN), Facebook (META), FED EX (FDX), UPS (UPS)