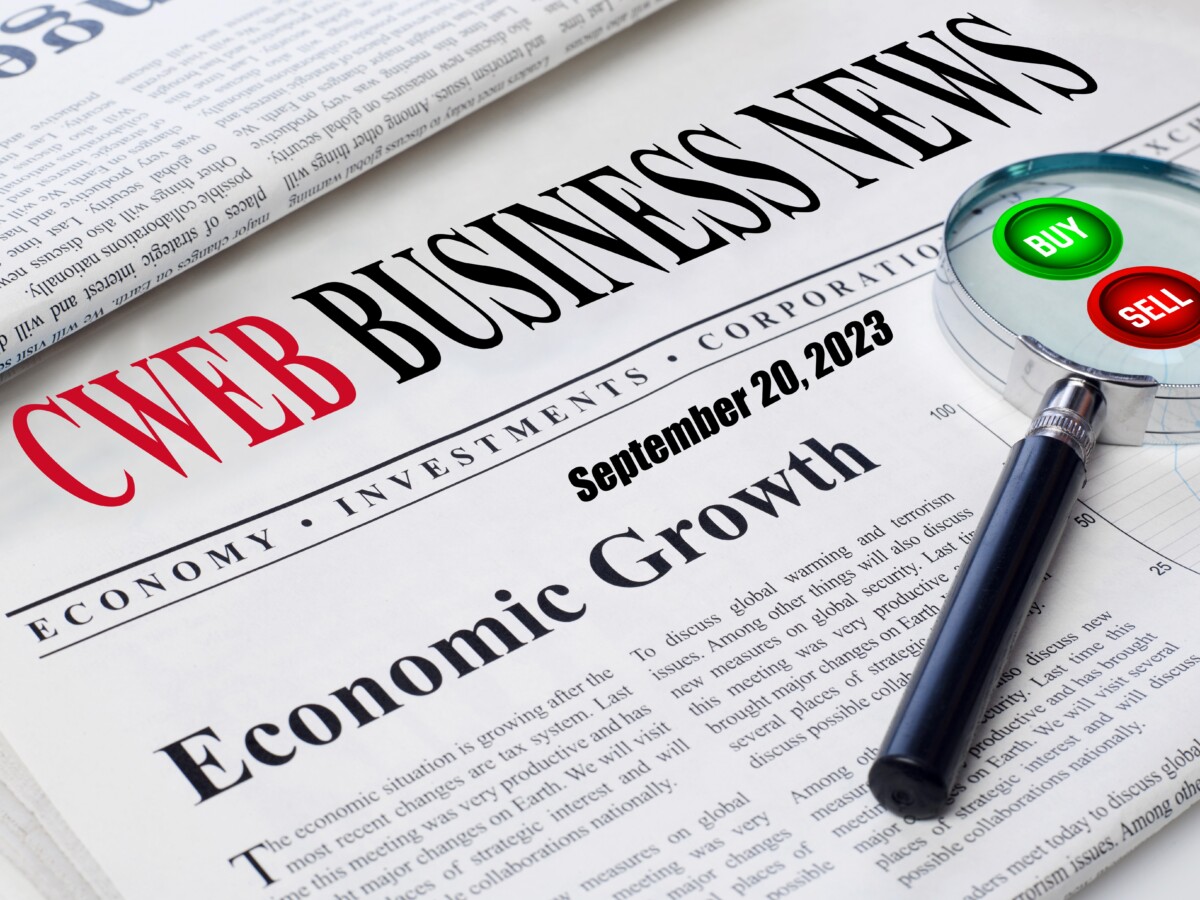 A delay in further rate hikes is widely anticipated by the Federal Reserve today, providing some relief from rising rates for savers and borrowers. However, the Fed does not plan to reduce rates any time soon.
The retail industry has seen a decline in Christmas hiring and preparations since 2008. Challenger, Grey & Christmas, an outplacement firm, estimates that this year's holiday shopping season will only result in the creation of 410,000 temporary retail jobs in the United States. The last time seasonal hiring was that low was in 2008.
The rising price of physical oil on the market means higher prices for customers. The already exorbitant gas prices you're seeing are poised to rise even farther.
On Wednesday, shares of grocery delivery startup Instacart (CART) dropped by 5%, following the trend of other recent stock market entrants that have failed to maintain the impressive gains they saw when they first went public. As investors become more wary of inflation and rising interest rates, shares of companies like Arm and RayzeBio (RYZB.O) have fallen from their highs.
Online and in-store returns of ribbed tanks and mock turtlenecks at H&M in the UK now cost £2.50 ($3.50). The Swedish company intends to implement stricter return policies in all countries.
In 2028, Xbox may debut with the help of AI and machine learning. A leak described what may be the future generation of gaming consoles, personal computers, and portable devices.
Multiple sources put the value of Katy Perry's deal with Litmus Music at $225 million. Perry's five studio albums for Capitol Records are included in the deal, which was revealed on Monday. These albums span from 2008's One of the Boys through 2020's Smile.
The Max streaming service from Warner Bros. Discovery will soon feature a live-sports tier with coverage of the MLB, NHL, and NBA. YouTube, Amazon, Apple, and other streaming services have begun to include sports in an effort to attract new users.
Amazon is in need of several seasonal labor. The online retailer has announced 250,000 additional warehousing and delivery personnel to handle the holiday shopping season. That's more than last year's Thanksgiving weekend, when Amazon announced 150,000 new jobs.
Sam Bankman-Fried's parents were sued by FTX for millions in "misappropriated funds," with the company alleging that the pair had enriched themselves at the expense of FTX's creditors.
The Google chatbot Bard now has the ability to search through your own files for information. With the latest upgrade, the generative AI tool can now also search your Gmail, docs, and drive to find the information you need. Previously, it could only extract answers from the web. Google has assured individuals who are particularly concerned about privacy that it would not use this data to train Bard's public model, and neither will human reviewers have access to it.
In addition to groceries, Walmart wants to be the go-to spot for consumers' pet care needs, so it's launching a pet services center. Dallas, Georgia is a suburb around 30 miles northwest of Atlanta, and on Wednesday the store will open a first-of-its-kind center there.
U.S. District Attorney for the Southern District of New York said Tuesday that former Republican Indiana Representative Stephen Buyer was given a 22-month jail term for insider trading.
Due to a potential manufacturing issue that could lead to the plastic film sticking to the cheese and posing a choking hazard, Kraft Heinz is recalling 83,800 cases of individually wrapped Kraft Singles American processed cheese slices.
Following a slowing in year-over-year revenue growth in 2022 and 2023, Pinterest's executives stated Tuesday that they expect the rate to accelerate, sending the stock up as much as 5% before closing up 3%.
On Wednesday, the Meta-owned service WhatsApp said that it would begin supporting in-app credit card payments and services from competing digital payment providers in India.
A new concept for a network of future sports-themed resorts and lifestyle complexes was recently introduced by Travel + Leisure Co. (NYSE:TNL), the world's leading membership and leisure travel company, and Sports Hospitality Ventures, LLC, the hotel and resorts licensee for the Sports Illustrated brand across North America and the Caribbean.
On Tuesday, a federal judge ruled that food delivery services including DoorDash (DASH.N), Grubhub (TKWY.AS), and Uber Eats (UBER.N) had standing to challenge the city of New York over a regulation that limits the fees they may charge eateries.
Wednesday, September 20 2023: General Mills (GIS), Fed Ex (FDX), KB Home (KBH)
Thursday, September 21 2023: Darden Restaurants (DRI), Flux Power Holdings (FLUX), Scholastic (SCHL)
Friday, September 22 2023: Dynatronics (DYNT), Netsol Technologies (NTWK)
Stocks to watch with positive momentum this week and Buy Rating:
Sundial (SNDL), Tesla (TSLA), Groupon (GRPN), Chase Bank (JPM), Microsoft (MSFT), GOOGL, eBay, Apple (AAPL), Pay Pal (PYPL), UBS, Walmart (WMT), Amazon (AMZN), Facebook (META), FED EX (FDX), UPS (UPS)