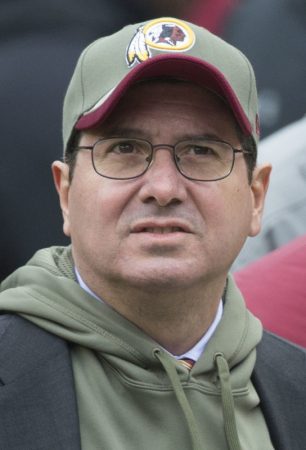 More sexual misconduct allegations coming from and report revealing that Daniel Snyder made a lewd remark about Washington's football team  cheerleaders.
"You better keep them skinny with big t–s or I'll f–king kill you," Snyder allegedly told Wells at one point during his tenure with the organization.
New reports from former cheerleaders alleged allegations with how they were treated within the organization for inappropriate behavior within the last decade. One report revealed Snyder told a cheerleader to go to a hotel room with one of his associates to get to know her better. The cheerleaders have been exploited and have had to follow strict rules in the presence of Snyder. Cheerleaders expected a lot more respect and higher standards which they never received.
The response by the football team was "Like many companies and organizations, the Washington Football Team is examining its historical practices and behaviors. We take the criticisms of our cheerleading program seriously and we remain committed to reviewing all programs thoroughly," the statement read.
Both Senior Vice President Larry Michael and Daniel Snyder were alleged to have seen the video deny any reports that they have done so.
Image Credit Wikimedia