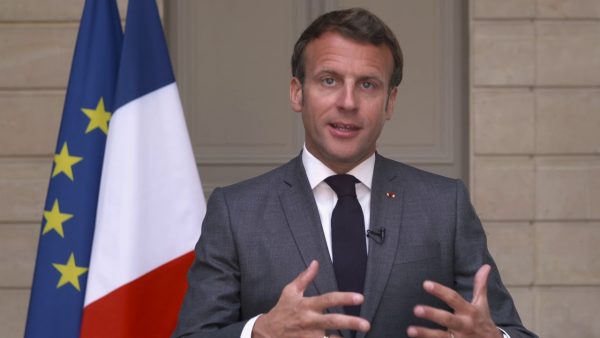 French President Emmanuel Macron said that he condemned violence both by and against police. He was reacting to video images that show French police officers beating a black man. He said that the video images "shame us."
President Macron asked the government to come up with proposals, at the earliest, "to reaffirm the link of confidence that should naturally exist between the French and those who protect them" and to fight discrimination in a better manner.
Footage of police beating an unarmed Black music producer in his own studio has sparked shock and condemnation across #France 🇫🇷

The video shows police repeatedly hitting the man with fists and truncheons while the victims has said they also hurled racial slurs at him. pic.twitter.com/xY3UfadkCg

— FRANCE 24 English (@France24_en) November 27, 2020
These public remarks, posted on Facebook, have been his first ones after the police had used unwarranted force twice in the recent past. On Thursday, there were videos that showed them beating a  Black music producer, Michel Zecler. In an interview with The Associated Press Zecler had said that the officer had hurled insults at him, including a very strong racist epithet. Zecler said that he had no idea why he was this discriminated against by the officer.
Another video showed the brutal evacuation of migrants from a Paris Plaza on Tuesday. These videos come at a time when there is a controversial French security law that would make it a crime to publish images of officers with intent to cause them harm.
Civil liberty groups as well as journalists and ordinary citizens are concerned that this law will let police  officers get away with brutality and their unwarranted actions would go unpunished.
After an internal police investigation, the officers who were involved in beating Mr. Zecler were suspended.
Image Credit Wiki
Source Associated Press , New York Times and France 24