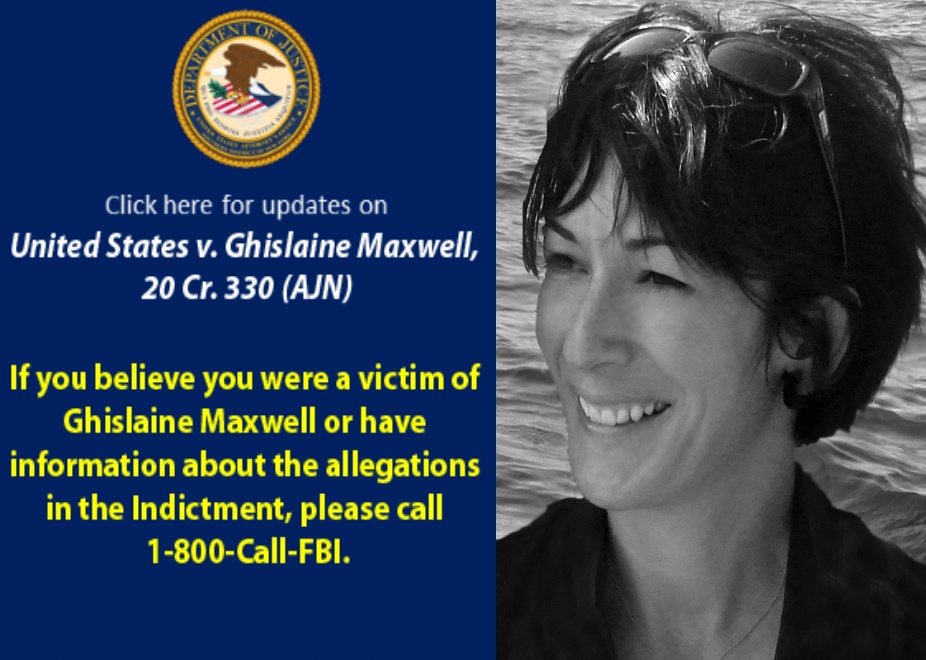 On Monday, federal prosecutors added new charges of sex trafficking against Ghislaine Maxwell. These charges have been filed against her in a superseding indictment. They also charged her with one count of sex trafficking conspiracy.
The former associate of Jeffrey Epstein has been allegedly accused of recruiting and grooming a 14-year old girl to take part in sex acts with Epstein from 2001 to 2004.
Prosecutors say that she and Epstein allegedly engaged the girl to provide massages. These massages were converted to sex acts at the Palm Beach residence of Epstein. Prosecutors allege that both of them paid her hundreds of dollars, each time she engaged in such acts.
Earlier charges placed on Ghislaine Maxwell included conspiracy and enticing minors to travel to engage in illegal sex acts. It also included transporting minors to engage in criminal sexual acts. She also allegedly groomed and recruited underage girls from 1994 through 1997.
Since mid-July, Maxwell has been in prison without bail pending her trial. Judge Alison Nathan had said that her wealth, international links and "extraordinary capacity to avoid detection" deemed her a flight risk.
Last week, her lawyers made a third attempt to receive bail pending her trial but this was also denied. The judge said that there was considerable doubt about the willingness of Maxwell to follow "any set of conditions of release."
Maxwell has been detained at the Metropolitan Detention Center in Brooklyn and is expected to remain there until her trial.
Jeffrey Epstein died of suicide by hanging on August 10, 2019 when he was held in federal prison awaiting trial for running a sex trafficking enterprise in his Manhattan and Palm Beach homes between 2002 and 2005. He worked with employees and associates to lure girls and to get them to recruit others as well, to be abused. He pleaded not guilty. Ghislaine Maxwell was one of his associates.
Image Credit Wiki