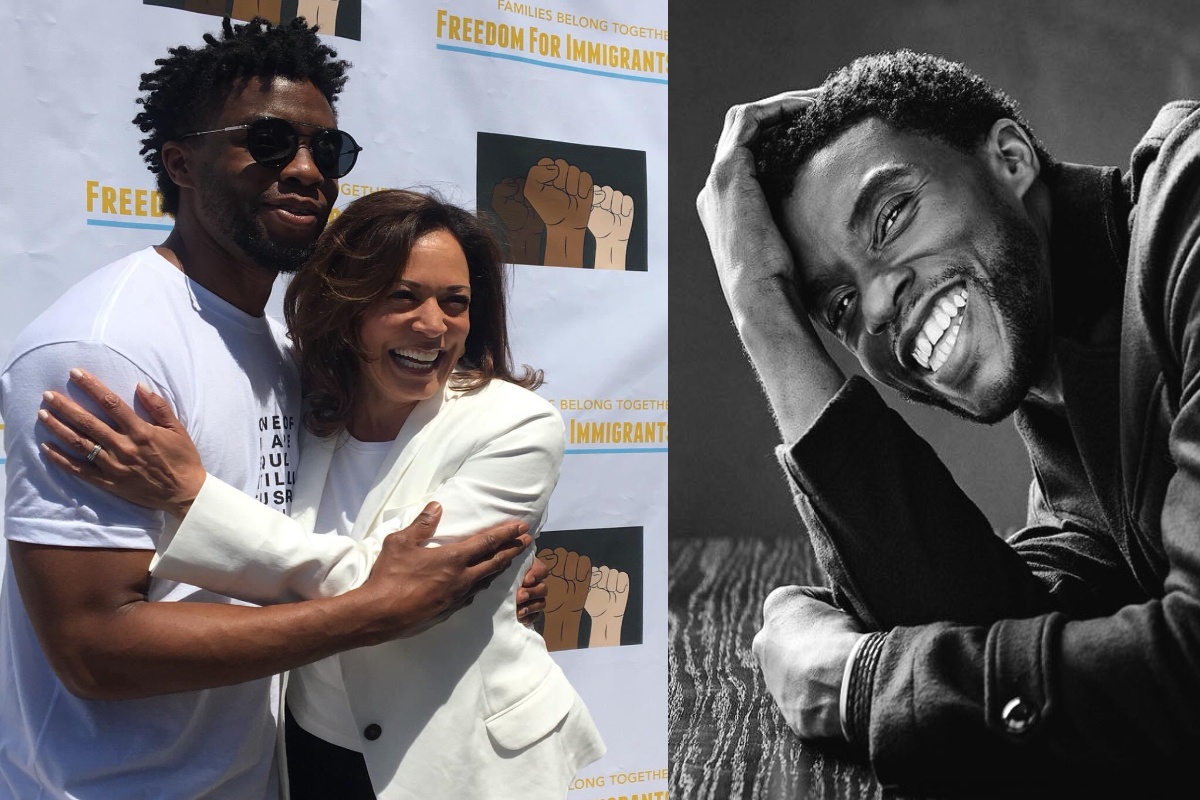 Chadwick Boseman won his first Golden Globe award for a picture he could not see. The award was given posthumously to him for Ma Rainey's Black Bottom. His widow, Taylor Simone Ledward accepted the award on his behalf and gave an emotional speech. He won the award for the best actor in a motion picture—drama.
She said that her husband would have said something beautiful, something inspiring and "something that would amplify that little voice inside of all of us that tells you you can." As she wiped her tears she continued speaking saying that (the voice) tells you to keep going and that it takes you to what you should be doing at a particular moment in your life. She also thanked his entire team.
Boseman was the first black winner in this category after almost 15 years as Forest Whitaker had won the same award in 2007, for his role as Idi Amin in The Last King of Scotland. He is also the first Black winner to win an award posthumously in the category — acting.
.@SpikeLeeJoint was calling a play. But on a hot summer day during water festival, we had an audible. Pure joy with #Da5Bloods pic.twitter.com/gvL7hnCa9e

— Chadwick Boseman (@chadwickboseman) July 2, 2020
The movie Ma Rainey's Black Bottom is set during a recording session in the nineteen twenties in Chicago. It is the story of a pioneering blue singer Rainey, played by Viola Davis and how she fights to protect her talent from exploitation by a white label group.
Chadwick Boseman plays the role of an aspiring artiste named Levee. He wants to play the trumpet in his own way and clashes with Rainey. The movie is directed by George C. Wolfe. It is adapted from a play by August Wilson. Peter Bradshaw, writing in The Guardian, said that Boseman's face was "an instrument for every painful emotion."
Boseman was a late starter in the film industry but made up for the short time he acted with powerful performances. He was 35 years old in 2013, when he appeared in his first movie. He appeared as Jackie Robinson in 42.
He played James Brown in Get On Up in 2014. He appeared as Thurgood Marshall in Marshall in 2017. He became a cultural icon playing the role of His Majesty of Wakanda himself T'Challa in 2018 in Marvel's Black Panther.
In 2016 he was diagnosed with Stage 3 colon cancer but he continued to portray his most successful roles  in movies. He would appear upbeat despite undergoing chemotherapy.
Chadwick Boseman succumbed to his illness on August 28, 2020 in Los Angeles, California, a few months before the film Ma Rainey's Black Bottom was released and before he won his first Golden Globe award.