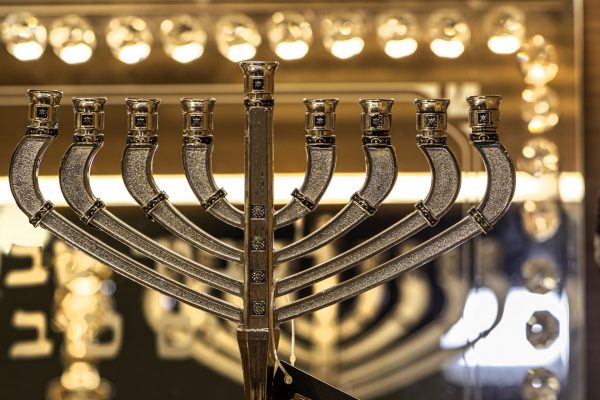 Hanukkah is not a traditional religious Jewish festival, yet it is significantly celebrated by many Jews. It celebrates the rededication of the Second Temple in Jerusalem sometime in the second BC. According to the History Channel this event is celebrated as a result of the Jews rising up against Greek-Syrian rulers during the Maccabean Revolt. It celebrated reclaiming the Temple, while driving away the Greek-  Syrian rulers.
The Jews wanted to celebrate their victory by lighting the Temple's menorah but there was pure olive oil for only one day. Legend says that the oil lasted for eight days and was considered to be a Jewish miracle. The festival begins on the 25th day of Kislev, a Hebrew month and lasts for eight days. Jews light the menorah in their houses and some display them on windows.
Haunting Hebrew hymns are a part of every Jewish occasion including Hanukkah. Exchanging gifts is also a meaningful tradition like Christmas. However, some families used to give different gifts for each night. Now-a-days many families give one big gift instead of several small ones.
No festival or celebration is considered complete without food. Although a wide variety of traditional foods are made latkes (potato pancakes) hold a special place in the celebration of Hanukkah. This year Hanukkah starts today December 10 and ends on December 18. Due to the pandemic some Jewish families are planning to celebrate the festival through Zoom