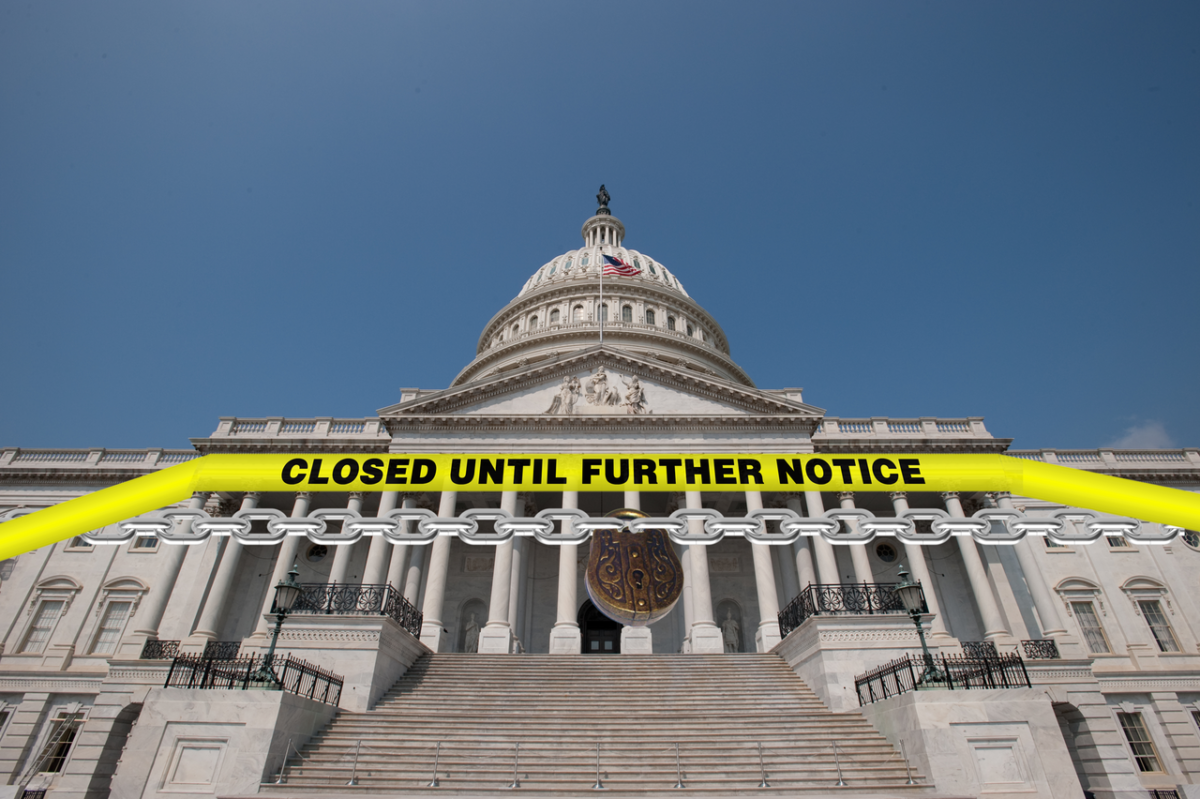 Americans are once again threatened by the threat of political impasse and its far-reaching effects as the deadline for a potential government shutdown draws near. Sadly, in recent years, the possibility of a government shutdown has become a regular occurrence as a result of lawmakers' inability to agree on critical budgetary concerns. Although the political squabbling in Washington, D.C., may seem far away to many people, a government shutdown can have a significant impact on American consumers nationwide.
Federal employees being furloughed is one of the shutdown's most noticeable and immediate repercussions. There are hundreds of thousands of government employees on unpaid leave, including those who work for the IRS, national parks, and numerous regulatory bodies. As a result, these workers and their families may experience financial hardship as they struggle to fulfill their financial commitments in the absence of a consistent source of income.
Economic repercussions for consumers would be dire, especially in these inflationary economic conditions facing the United States.
The overall economy may be impacted by a government shutdown. The following are some potential effects on US consumers:
Delayed Tax Refunds: During a shutdown, the IRS may operate with limited staffing, leading to delays in processing tax returns and issuing refunds. This can be especially problematic for individuals relying on their tax refunds to cover essential expenses.
Mortgage and Loan Delays: Government-backed loans, such as those provided by the Federal Housing Administration (FHA) and the Department of Veterans Affairs (VA), may experience processing delays. This could impact homebuyers and individuals seeking loans for education or small businesses.
Reduced Consumer Protections: Regulatory agencies like the Consumer Financial Protection Bureau (CFPB) may operate with reduced staff, potentially affecting their ability to enforce consumer protection laws.
National Park Closures: National parks and museums often close during a government shutdown, affecting the travel and tourism industry. This can lead to lost revenue for businesses in areas dependent on tourism.
Food Assistance Programs: Programs like the Supplemental Nutrition Assistance Program (SNAP) may face disruptions, impacting individuals and families who rely on government assistance for their food needs.
Immigration Services: Services related to immigration, including visa processing and citizenship applications, can be delayed, affecting immigrants and their families.
While the immediate consequences are felt by federal workers, the repercussions extend to consumers, businesses, and the broader economy.
Celebrity WEB Update— Premier Jewelry designer and manufacturer fashion house ParisJewelry.com has started manufacturing a new custom line of celebrity jewelry designs with 30% Off and Free Shipping. Replenish Your Body- Refilter Your Health with OrganicGreek.com Vitamin Bottles, Vitamins and Herbs. Become a  WebFans  Creator and Influencer.