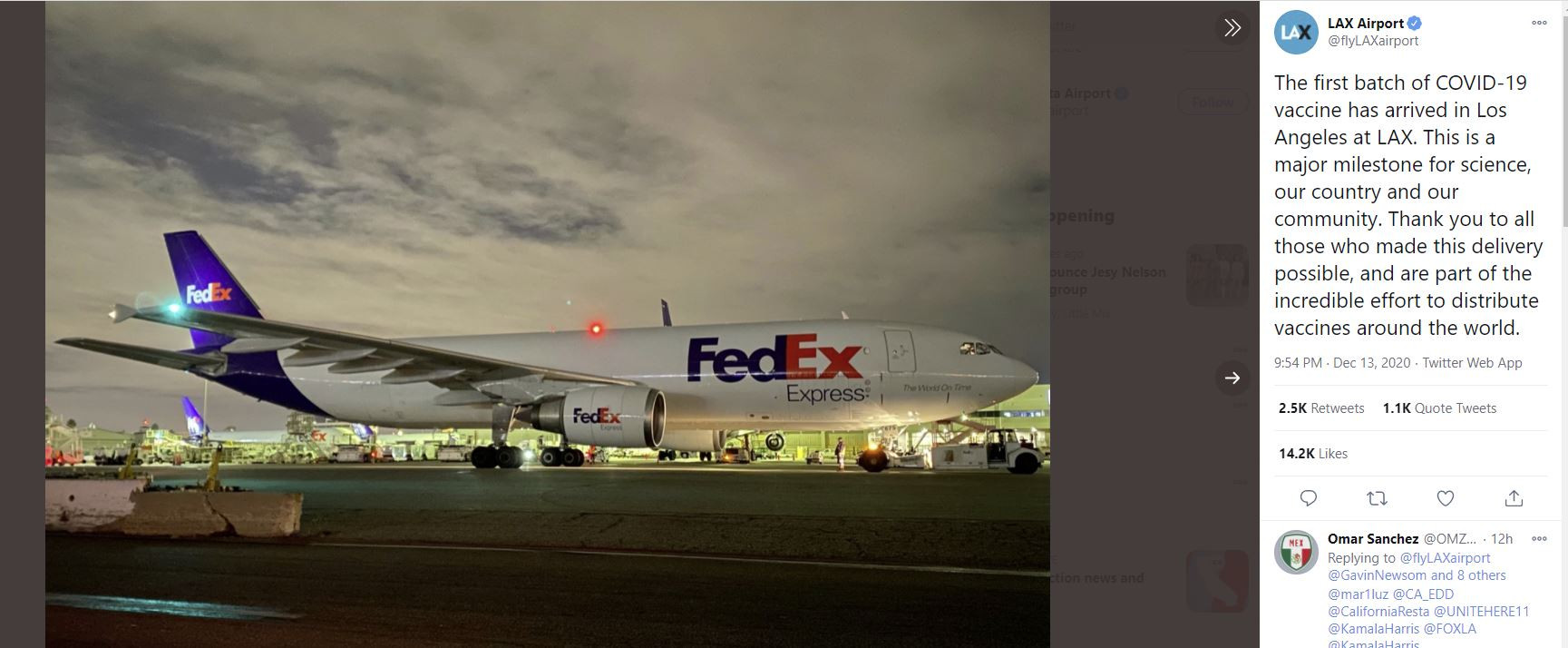 LAX Airport announced late last night that it had received the first batch of the COVID-19 vaccine.  This first shipment of the vaccine has finally arrived in California and will be distributed throughout the state.
The first batch of COVID-19 vaccine has arrived in Los Angeles at LAX. This is a major milestone for science, our country and our community. Thank you to all those who made this delivery possible, and are part of the incredible effort to distribute vaccines around the world. 11:24 AM  Dec 14, 2020
California is expecting to receive more than three hundred thousand vials of the vaccine. It will be first used to vaccinate front health care workers and those who are high-risk individuals.
Around 75,000 doses are expected to reach the Bay Area including UCSF. The state is anxiously awaiting the vaccines as it keeps breaking records for the number of infected and hospitalized cases.
Data released on Sunday afternoon says that over 4,000 people were hospitalized for symptoms of coronavirus in the nation's most populous county, Los Angeles, breaking the record of 3, 850 hospitalized patients the day before. Hospitalizations have been increasing almost every day from November 1, 2020.
Source KRON
Photo LAX Airport @flyLAXairport