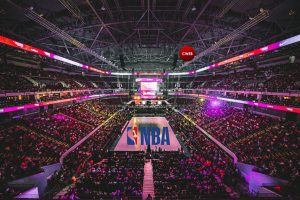 Deep inside the friendly confines of fantasy & dreams at Disney World in Orlando Florida, there's a bubble. Kids blow bubbles and  Mickey Mouse & Donald Duck live inside this bubble. These days NBA stars like Lebron James & James Harden are guests inside this bubble. They're not on vacation with family & friends and going on rides at the theme park. They're living there along with members of their teams,  training, getting in game-shape and practicing their craft as the NBA gears up to for the reboot of the 2020 season, which was on pause, since the pandemic started back in mid-March.
If you think about it, we've all been living inside some sort of bubble as the United States continues its efforts to stop the spread of the Coronavirus. Some haven't left their homes or neighborhoods in nearly 5 months. Others have gone on with their lives as if there's no pandemic and no COVID-19 to be concerned about.
The NBA was very concerned back in March, when they were the first professional sports league to stop playing and postponed the remaining 8 games of their regular season and perhaps cancellation of the playoffs & championship.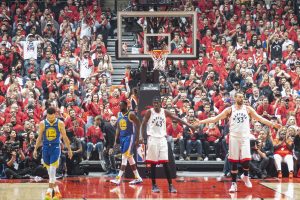 After careful & strategic planning and safety protocols, the NBA is gearing up to restart the 2020 season inside their own bubble. It won't be the entire NBA league. It'll be 16 of the top teams playing out their remaining games and proceeding with the playoffs.
The 2020 season resumes tomorrow as the Los Angeles Lakers & Los Angeles Clippers face-off for the first time outside the Staples Center in California. Before the Los Angeles rivals take center-court, the Utah Jazz & New Orleans Pelicans will compete in the first matchup on Thursday. Then Friday, the remaining 12-teams will play 6 games in an action-packed day that's sure to please NBA fans.
Since the NBA shifted their league & focus to the Orlando Bubble, there hasn't been one single player test positive for the Coronavirus.
That's an amazing achievement since Major League Baseball has had their fair share of COVID-19 cases and just within the past week, the Miami Marlins have dealt with a major outbreak within their clubhouse and 15 players & 2 coaches have been infected by the Coronavirus which led to cancellation of all their games for this week as the team quarantines at a hotel in Philadelphia.
It's not yet known how & where the Miami Marlins were exposed to the virus but let's hope it wasn't in Florida, which has become a hot-spot for COVID-19. MLB isn't playing in a bubble. They're scattered across the United States which further exposes themselves. The way the NBA chose its handing & reopening of their league seems to be a better & safer concept of playing their games inside one location in Orlando Florida and it seems to be effective and working so far.
Photo Credit: Wikipedia
Photo Credit : JC Gellidon on Unsplash