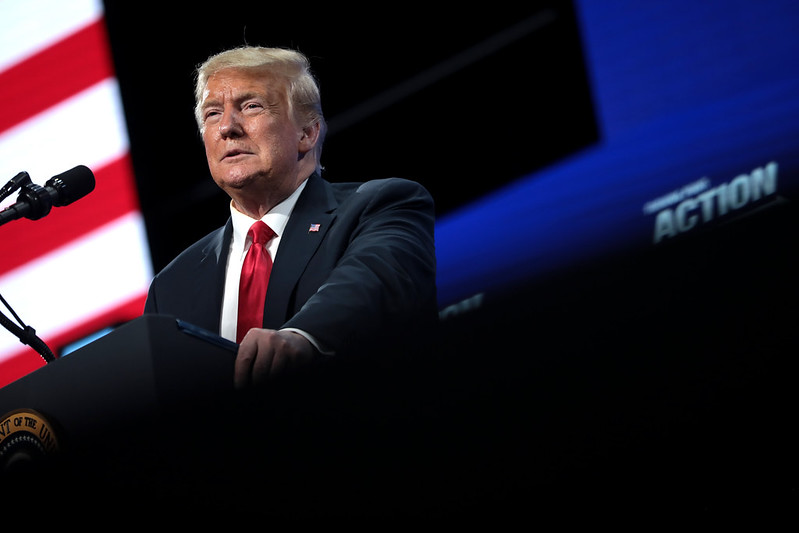 In a recent statement to CNN, the New York Attorney General's office said that the investigations into the Trump Organization are no longer confined to a civil one but have become "criminal" investigations. Spokesperson Fabian Levy said that they were actively investigating the Trump Organization in a criminal capacity along with the Manhattan DA. They also said that they had no additional comment.
Last Summer, Letita James, the New York Attorney General had filed a lawsuit and won a ruling that made the Trump Organization shares years of financial records and statements. The AG's office said that it was looking into inflated values of assets and estates belonging to the Trump Organization in its financial statements. The Washington Post had reported that the notices were sent to organization in late April.
The Manhattan District Attorney's office was looking into the Trump's dealings from the past two years and its DA Cyrus Vance said in a court filing that it was probing "possible extensive and protracted criminal conduct" by the organization. The Daily Mail had reported that the office was probing Allen Weisselberg, Trump's personal lawyer and family confidante from decades.
In a Wall Street Journal exclusive report, the agency said that the DA's office was looking into Weissleberg's grandchildren's high fees from 2012 to 2019. More than $500,000 was paid through checks that were signed by Mr. Trump or Mr. Weissleberg. Former prosecutors, who are not a part of the investigation, have indicated that these payments of tuition could be examined to determine if they could be considered as tax evasion.
The investigation by the DA's office began after Michael Cohen, Trump's former lawyer received a three-year sentenced for assisting in tax evasion and for campaign financial fraud. Now, the scope of the investigations has been considerably widened, to include criminal investigations, although neither the AG nor the DA are sharing pertinent information.
Trump is currently living in his Mar-a-Lago club in Palm Beach, Florida. Despite being close to the Floridian Governor, Roy DeSantis, Trump could face extradition to New York. Dave Aronberg, who is the county state attorney told CNN's Jim Acosta that if Trump is indicted the governor could delay but could not stop the procedure.
 Photo: