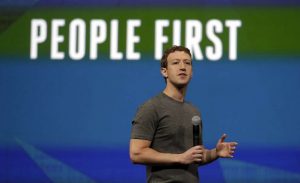 Recently many companies have subscribed to a notion that only feeds their bottom line. They join a list of major brands including Adidas, Clorox, Coca-Cola, Conagra, Denny's,  Ford, Starbucks, Unilever , Hershey's, REI, The North Face, Patagonia,  and Ben & Jerry's  along with others who have boycotted Facebook ads.
Hundreds of millions of children who have remained most deprived, most neglected, and most exploited are being left sometimes at the mercy of some big companies' corporate policies.
Far more powerful and accurate than the notion of greed, is the idea of exploitation. This was the original moral condemnation that emerged in the early nineteenth century.
Money and corporate greed in some corporations have turned a blind eye to their own deceptive marketing practices.  And, they have done so against one of the most successful companies in the world- Facebook. They decided to pull their advertising. It is clearly  a double standard when they claim that all of a sudden,  they have joined the  #StopHateForProfit campaign.
So, let us get this straight. It does not bother a company like Uniliver who was one of the first companies boycotting Facebook to all of a sudden defend human rights? Facebook was a company created by young college students and geeks for social justice and people to share content and create ideas and promote small businesses. Facebook never used slavery or child labor. Unilver profited from slavery and child labor. Not only did Uniliver profit from these un-righteous acts,  many companies in the food business, shoe business and chocolate business have done the same.  Shouldn't this bother you? We are here to educate the world so people like you do not create a false reporting. Facebook is giving money to hospitals and investing in research and cure to fight COVID-19 and takes a stand on many social issues.
Apologies cannot compensate an entire race of people for all of the social and economic ills they face as a result of their enslavement. They cannot address the residual effects of slavery.
For some big corporations to come down so hard on Facebook which has done nothing but connecting people around the world is the height of hypocrisy when they have not addressed their own shortcomings.  What have they done to compensate people they have damaged in child labor ?  Take the brush and paint an inaccurate picture when they have not talked about their own very questionable past.
What about workers' salaries? Are this big companies paying their employees in the time of COVID-19? Are they offering health insurance to all with their massive profits?
The idea that any of these firms could or would be so inclined to start behaving in more generous and responsible ways is almost a total illusion judging by the way they attacked Facebook. Let them take retrospect when the look back at the way they manufacture their products and some with racist advertising.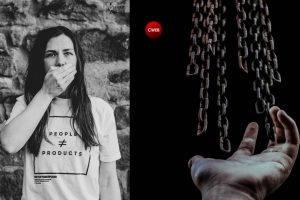 Let clearly understand this  from another angle. Three months of closure due to the COVID- 19 and revenue is down. Look like  some of them are looking for a great headline. Watch the next earnings release reports on the companies who are claiming they are saving the world. Look at some of their history and background of how they have profited from unfair labor. Now, all of a sudden they are judging Facebook which has not done anything but being an open platform where people can express opinions and share ideas from all sides.  Piers Morgan from the Daily Mail mentioned something  so very correct by pointing that there is an inherent deceit at the heart of this boycott: "These firms all want to massively cut back on their advertising spend anyway due to the crisis. This way, they can claim it is all being done for virtuous reasons not financial necessity. There is an inequality here, of power, status, class, and wealth, which is built into the system which they claim they respect."        Source Daily Mail
According to the Daily Beast in a lawsuit filed alleges that some of the world's largest chocolate makers are knowingly using child labor in Africa 2017. Some of your candy bars are made by child slavery : Source Daily Beast 
Facebook will not be impacted by this unfair and unjust behavior. Companies will come back again. Facebook is a monster with a very loyal base of followers and has over 1.3 billion users. Facebook owns Instagram and WhatsApp with many more billions of users. The future of Facebook is strong.
The Facts:
"Founded in 2004, Facebook's mission is to give people the power to build community and bring the world closer together. People use Facebook to stay connected with friends and family, to discover what's going on in the world, and to share and express what matters to them."
Facebook Ad Revenues for Q1: $17.44 billion up 17 percent year over year
Facebook currently has 48,268  employees as of March 31, 2020, an increase of 28% year-over-year.
E-marketer reports-" eMarketer, Facebook's growth is happening in developing countries where they claim Facebook will gain more than 250 million users between 2019 and 2023."
Facebook is the third-most visited website outranked only by Google and YouTube.
Current            3/31/2020        12/31/2019      9/30/2019        6/30/2019            Market Cap (intraday 7/02/200) 5      665.04B          475.55B            585.37B          508.24B          550.92B          Enterprise Value 3            615.09B          431.29B          542.24B          467.45B          512.88B
Revenue (ttm) 73.36B
Profit Margin  28.57%
Operating Margin (ttm)36.21%
Return on Assets (ttm)            13.40%
Return on Equity (ttm)           21.85%
52 Week High 3          245.19
52 Week Low 3          137.10
120.7 million Instagram users
120.7 million Instagram users are from the US. 37% of US adults use Instagram and the United States has the most number of Instagram users. 89% of users are outside the US. Six in ten online adults have Instagram accounts.
68 million WhatsApp users
WhatsApp usage in the United States:
With over 1.5 billion monthly active users, WhatsApp is the most popular mobile messenger app worldwide. As of 2019, the chat app had an estimated 68 million users in the United States, with forecasts projecting an audience size of almost 86 million users in 2023.Jan 8, 2020
Facebook has always taken steps to:
Stop Reducing Distribution of False News.
Removing Violating Content.
Protecting Your Vote- Committed to fighting voter interference and suppression.
Partnering with independent third-party fact-checkers in 2017 to review potentially false news and content.
Facebook CEO Mark Elliot Zuckerberg is an American media magnate, internet entrepreneur, and philanthropist. He is known for co-founding Facebook, Inc. and serves as its chairman, chief executive officer, and controlling shareholder.
An Article published by CNN ranked Facebook's Zuckerberg is nation's No 2 most charitable donor.  Facebook's Mark Zuckerberg and his wife were the second-biggest charitable donors in the United States last year, appearing behind only billionaire Warren Buffett on a list of the nation's most generous philanthropists.
Zuckerberg, along with wife Priscilla Chan, gave roughly half a billion dollars ($498.8 million) to the Silicon Valley Community Foundation   
NASDAQ : FB  CWEB Analysts view the stock as a long term growth and a great addition to your investment portfolio with an upward momentum of $800 by 2021 and in direct competition with Amazon Shops.  Facebook is heavily investing in Small Business Shopping Features.