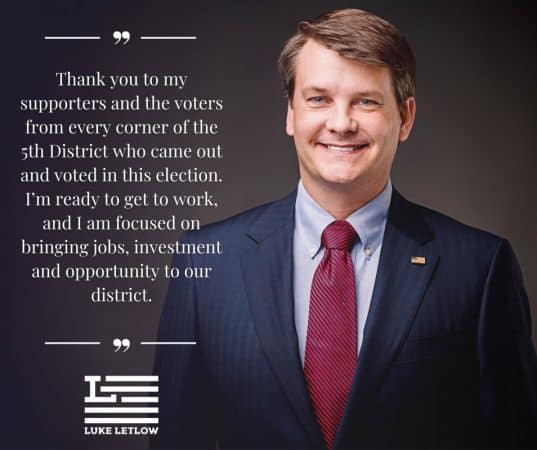 Tributes have been pouring in to the family of congressman-elect Luke Letlow after his untimely demise from COVID-19 complications on Tuesday evening. The governor of Louisiana has announced that flags will be flown at half staff, on his funeral day. Politicians across the nation and other officials have being lauding the achievements of the 41-year old  young man who was elected from the 5th Congressional District of Louisiana.
His spokesman Andrew Bautsch said in a statement that Letlow had succumbed to "complications from COVID-19, while he was admitted at the Ochsner-LSU Health Shreveport.
On December 19th he had been admitted to a Monroe hospital when he exhibited coronavirus symptoms. He was transferred to the Intensive Care Shreveport Hospital on December 23rd  and "apparently suffered a cardiac arrest" on Tuesday evening according to G.E. Ghali, LSU Health Shreveport. He could not be resuscitated. When asked if there were any underlying conditions that could have hastened his demise, Dr. Ghali replied in a text message, "none. All COVID related."
Letlow would have been the youngest congressman from Louisiana. He had replaced U.S. Rep. Ralph Abraham outgoing Republican. Incidentally he began work in Abraham's office in 2014 and was the chief of staff before his success in the run-off election.
He won his seat in the second-poorest congressional district in the nation and had said that he would prioritize on creating jobs and increasing internet services throughout his district.
He leaves behind his wife Julie Barnhill Letlow and two young children.