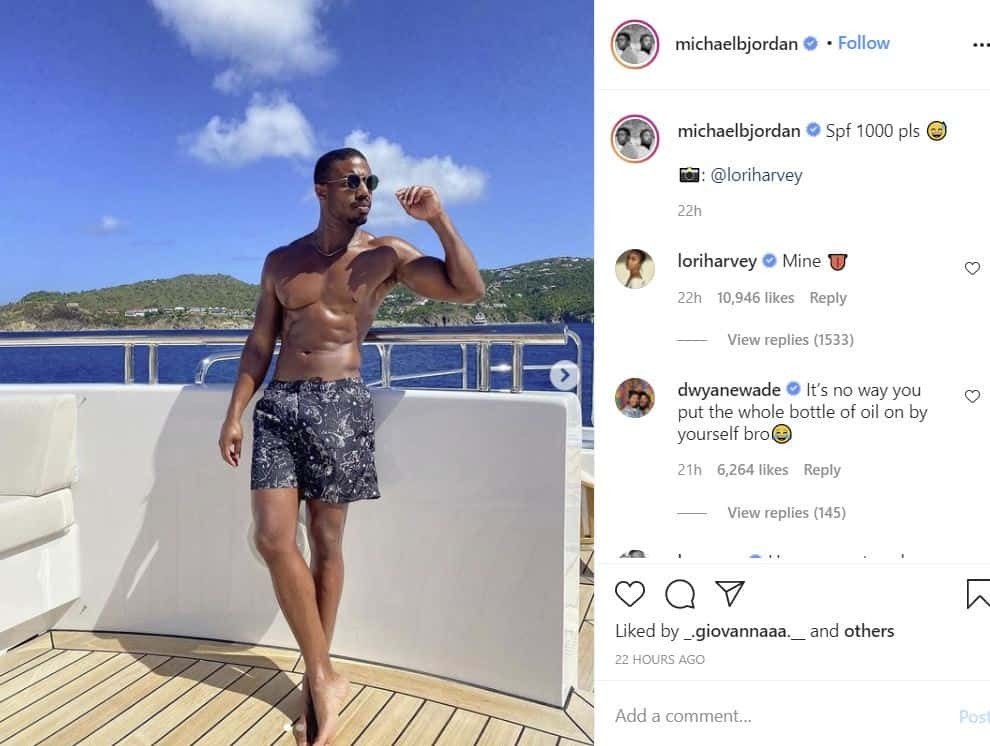 On Sunday Michael B. Jordan, recently voted the "sexiest man alive," posted a shirtless photo on Instagram with the title "Spf 1000 pls." He immediately received thousands of comments including one from his girlfriend.
While fans were admiring his photo set in a tropical location, wearing only a pair of bathing trunks, Lori Harvey, his girlfriend wrote "Mine" in the comments and added a playful emoji.
Basketball legend Dwayne Johnson, a personal friend of Jordan, wrote on the post, "It's no way you put the whole bottle of oil on by yourself bro" and added a smiley.
In January, the "Creed" star Jordan and model Lori Harvey had announced their relationship on Instagram in separate posts. The couple have been adding several photos, after officially acknowledging their relationship.
Last week, Jordan had posted a romantic scene of him and Harvey, with snow in the background to celebrate her birthday. She turned 24. Harvey had written in the comments, "My baby."
Lori Harvey is TV host Steve Harvey's stepdaughter. When asked about the relationship, Harvey had a lot to say on Friday's episode of "The Steve Harvey Morning Show."
He said that he liked Jordan. He also added that he tells all of her boyfriends, past and present that he might like them and that he might approve of them. But he also adds that he has a thumb-sized part in his heart that is filled with hatred for their (expletive), just in case it is ever needed.
He also reiterated that although he had no issues with Jordan and that he thought that he was a nice guy but that could change.
He said, "Cause you ain't the sexiest man in the world to me! Let's be clear about that."
People had called Michael B. Jordan the "sexiest man in the world" shortly before the couple officially announced their relationship.