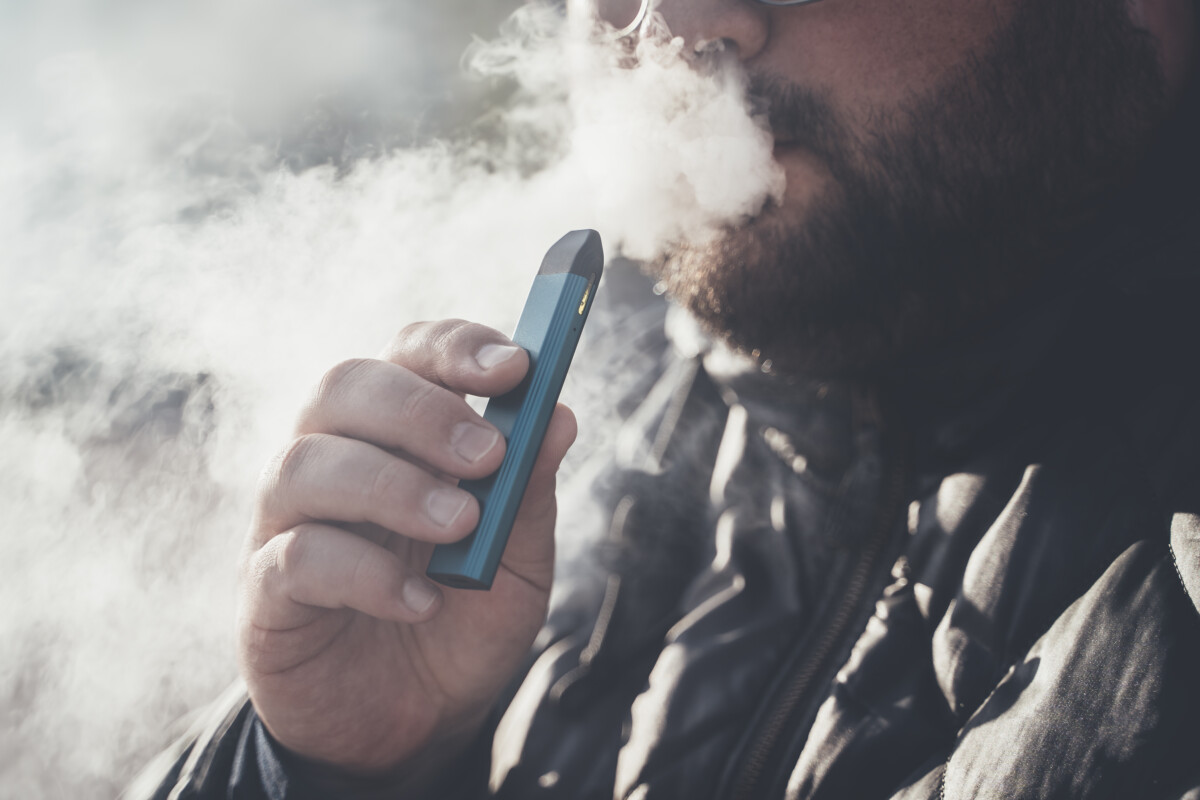 Ewan Fisher, a young man from Nottingham, had hoped that vaping would help him quit smoking and improve his fitness. However, what started as a seemingly harmless habit quickly turned into a nightmare. Ewan found himself using his fruity e-cigarette 14 times a day, and soon he developed hypersensitivity pneumonitis, a condition where the lungs become inflamed due to an immune response to inhaled substances.

And now, five years after his stay in the intensive care unit, Ewan said that his vaping habit is still having an impact on him. Doctors predicted a full recovery, but he said, "I'm still experiencing quite a few side effects now." He said that it took him a "long time to even walk again." Ewan is eager to warn young people who have taken to vaping to reconsider.
The consequences of Ewan's vaping habit were severe. The day before his GCSE exams, he fell ill and was rushed to the hospital. He spent the following eight weeks in intensive care, relying on an artificial lung to stay alive. Although doctors assured him of a full recovery, Ewan continues to experience side effects years later, causing him to miss out on significant parts of his teenage years.
OrganicGreek.com Vitamin Bottles. Hydrogen Alkaline Generator Water + Filter 4 in 1 Design 500mL (16.9 FL OZ) for Only $8.99

Now, Ewan is determined to warn other young people about the dangers of vaping. He pleads with them not to make the same mistake he did, emphasizing the impact it had not only on his own life but also on those around him. Professor Jonathan Grigg, a specialist in pediatric medicine, supports Ewan's message, urging people to consider the long-term repercussions of vaping.

While there have been debates about the safety of vaping, with some studies suggesting it is a less harmful alternative to smoking, Ewan's case highlights the potential dangers it can pose. Health bodies in the UK claim that vaping is 95% safer than tobacco, but experts warn against assuming it is entirely risk-free, especially for young individuals.

Ewan's harrowing story serves as a reminder that smoking, in any form, carries significant health risks. E-cigarettes may be promoted as a cessation tool, but caution is necessary. Public Health England acknowledges the relative safety of vaping compared to smoking, but the World Health Organization stresses the need for regulation and raises concerns about aggressive marketing targeting young people.
14k White Gold 1/4 Carat 4 Prong Solitaire Created White Diamond Stud Earrings $69
Celebrity News Update. Premier Jewelry designer and manufacturer fashion house ParisJewelry.com has started manufacturing a new custom line of celebrity jewelry designs with 30% Off and Free Shipping. Replenish Your Body- Refilter Your Health with OrganicGreek.com Vitamin Bottles, Vitamins and Herbs. Become a WebFans Creator and Influencer.
E-Cigs Are Still Flooding the US, Addicting Teens with Higher Nicotine Doses