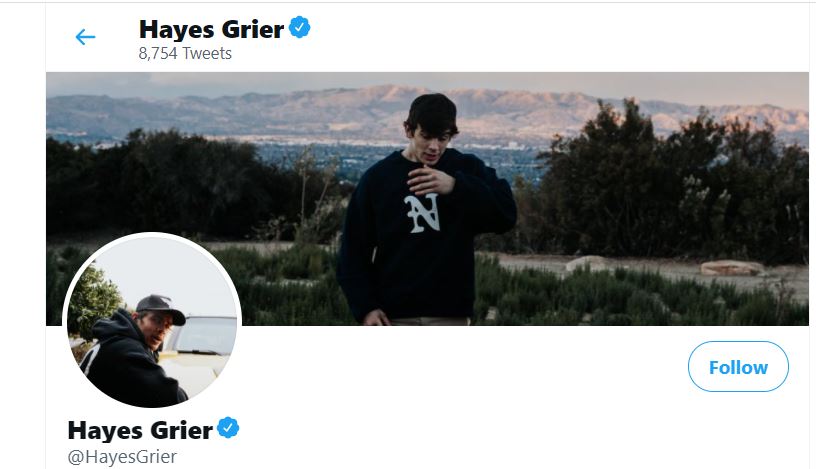 Social media influencer Hayes Grier was arrested in Charlotte on Friday on felony charges. He was released from the Mecklenburg County Jail on July 31, on bail of $17,500 according to the Charlotte Observer. He will appear in court on Monday morning. However, it is unclear whether he will appear in court in California or Charlotte, North Carolina. WCCB Charlotte reported that jail records showed that officials issued a warrant for his arrest in California. He also has a house in Enrico, California.
According to TMZ, Grier was charged on three counts: assault causing bodily injury, common law robbery and felony conspiracy. He allegedly beat up a man so badly that the man has been hospitalized with several serious injuries.
A judge arrested 21-year-old Grier on the basis of preliminary evidence and outstanding warrants from California. Although the preliminary evidence is not known, it is reported that he badly beat up William Markolf and stole his approximately $1200 phone along with an accomplice Luke Foushee, who has not as yet been arrested. Markolf's injuries are said to include brain damage, bruised ribs, an eye injury, hearing loss and head trauma.
At the young age of thirteen Hayes, a North Carolina native, became an internet sensation at the now defunct social media site Vine. As he moved base to other social media platforms millions of his followers from Vine followed him to his new sites. He has over 880,000 subscribers on YouTube. He also has approximately 5.6 million followers on Instagram.
In 2015, he was the youngest male participant of Dancing with The Stars at the age of fifteen. He participated in Season 21 in the ABC reality show with Emma Slater, and they were in the eighth position.
Hayes Grier also made an appearance in Freakish, a series by Hulu and Top Grier, a reality show by Verizon Go90 in 2016. which featured his family as well? His brother Nash who featured on the show also had a big following on Vine, while elder brother Will is with the Carolina Panthers as a backup quarterback. The show lasted for three seasons and had 72 episodes according to IMDB.
Various agencies have reached out to representatives of Hayes Grier but have not received any response to date.
Image Twitter