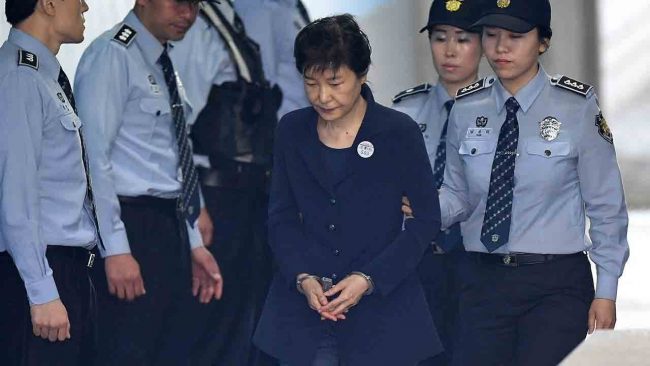 The Supreme Court of South Korea has upheld the 20-year prison term of former President Park Geun-hye.
Park Guen-hye was South Korea's first female President. She came to power in 2013 but faced a controversial term after there were revelations of the excessive influence that her adviser and confidant Choi Soon-sil wielded in the country.
Park Guen-hye is the daughter of former dictator Park Chung-hee and Choi Soon-sil is the daughter of a cult leader.
In 2017, Park had the dubious distinction of being the first democratically elected leader of the country to be removed from office through impeachment. Millions of South Koreans demonstrated on the country's streets for several months following which she was removed from office.
After her removal, she faced trial proceedings for accepting bribes from huge companies including Samsung.
In 2018, she faced another trial, this time around, she was accused of receiving illegal funds from the National Intelligence Service.
Initially she got a 24-year prison term after being found guilty on several counts including bribery, coercion and abuse of power. The term was reduced to 20 years following a retrial held in July last year.
Prosecutors appealed against the reduced sentence but the Supreme Court upheld it on Thursday as per a news release. This decision has signaled the end of her chances of appeals as the top court in South Korea has passed its order.
She will face a total of 22 years in prison as she received another two years behind bars for meddling in candidates' nominations in her former party.
In 2018, Choi was sentenced to a 20-year jail term and a fine of $16.6 million for charges such as coercion, abuse of power, bribe and fraud.
Source CNN
Criminal probe on Trump's New York Businesses expanded by Manhattan DA Office