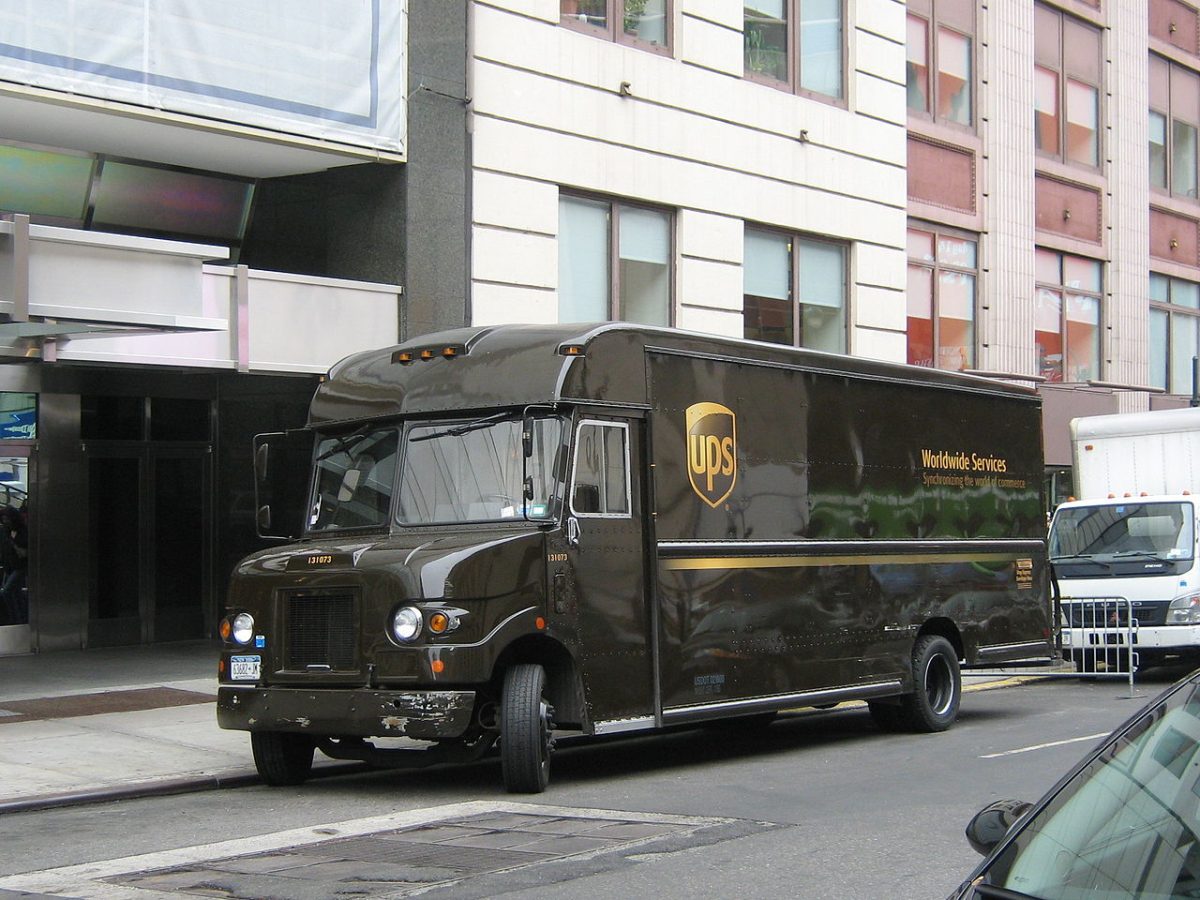 The Teamsters, one of the largest labor unions in the United States, are inching closer to authorizing a strike against the package delivery giant UPS (UPS). Tensions have been simmering between the two entities over contentious labor negotiations and unresolved issues, prompting the union to consider taking a more assertive stance. With the vote scheduled for Friday, it appears increasingly likely that the Teamsters will authorize a strike, potentially disrupting UPS operations and causing significant ramifications across the shipping industry.
If a new deal cannot be reached before the existing five-year contract expires on July 31, a strike might begin on August 1. However, there are indications that the negotiation table is moving forward.
14k White Gold 1/4 Carat 4 Prong Solitaire Created White Diamond Stud Earrings $79
UPS and the Teamsters have a long history of labor negotiations, with both parties engaged in a constant battle to balance the interests of the workers and the company. The current contract between the two entities is set to expire soon, necessitating the need for new negotiations. Key issues on the bargaining table include worker wages, healthcare benefits, working conditions, and the adoption of modern technologies that could impact job security.

Wages, Healthcare and Working Conditions Are a Big Concern
One of the primary points of contention revolves around worker compensation. The Teamsters argue that UPS has seen significant profits over the years, while worker wages have not kept pace with the rising cost of living. The union is seeking substantial wage increases, improved benefits, and stronger job protections for its members.
Another significant issue is the cost and quality of healthcare coverage for UPS employees. The Teamsters are demanding better healthcare plans and seeking to minimize out-of-pocket expenses for workers. Rising healthcare costs have become a major concern for many employees, and the union wants to ensure that their members receive adequate coverage.
The Teamsters are also raising concerns about working conditions and safety measures at UPS facilities. As the company strives to meet growing demand and improve efficiency, workers have expressed worries about excessive workloads, long hours, and inadequate staffing. The union insists on establishing reasonable workloads, enhanced safety protocols, and addressing concerns regarding the increasing use of automation and technology in the industry.
OrganicGreek.com Vitamin Bottles. Hydrogen Alkaline Generator Water + Filter 4 in 1 Design 500mL (16.9 FL OZ) for Only $8.99
UPS Workers Want Better Automation Using New Technologies
The advent of innovative technologies, including automation and drones, has introduced uncertainty into the job market. The Teamsters are seeking assurances from UPS that any technological advancements will not result in widespread layoffs or diminished job security. The union is advocating for a plan that includes retraining opportunities and safeguards against the displacement of workers.
What Does a UPS Strike Mean for Consumers
A potential UPS strike could have far-reaching consequences, given the company's integral role in the global shipping and logistics industry. If the Teamsters vote in favor of a strike, UPS operations could grind to a halt, causing disruptions in the delivery of packages and impacting e-commerce businesses and consumers alike. The strike could also have a ripple effect on other sectors that rely on UPS for their supply chain and distribution needs.
Celebrity News Update. Premier Jewelry designer and manufacturer fashion house ParisJewelry.com has started manufacturing a new custom line of celebrity jewelry designs with 30% Off and Free Shipping. Replenish Your Body- Refilter Your Health with OrganicGreek.com Vitamin Bottles, Vitamins and Herbs. Become a WebFans Creator and Influencer.
The sharp monthly increase in Groupon (GRPN) stock points to an impending positive turnaround