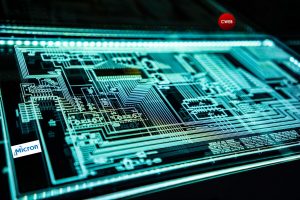 Micron Technology Inc (MU:NASDAQ) began as a four-person semiconductor design company in the basement of a Boise, Idaho, dental office. By 1980 Micron Technology had broken ground on their  first fabrication plant. and then just a few years later they  introduced the world's smallest 256K DRAM. In 1994, they  earned a spot on the Fortune 500. Micron becomes one of the largest memory producers in the world with the purchase of Texas Instruments' worldwide memory operations. Source: Micron
Micron Technology Inc (MU) beats third-quarter sales estimates . Shares traded  increased by almost 6% on  Monday's after-market trading, June 29-2020. Micron earned 82 cents per share on a diluted basis, above the 77 cents per share estimate reported by analysts. The company beating analysts' estimates of $5.31 billion.
RATIOS/PROFITABILITY(TTM) EPS2.00     Revenue19.6B   Gross Margin 30.33%
"Based on 25 analysts offering 12-month price targets for Micron in the last 3 months. The average price target is $66.05 with a high forecast of $100.00 and a low forecast of $35.00. The average price target represents a 28.82% increase from the last price of $51.28." Source: Tip Ranks
Micron CEO Sanjay Mehrotra :Mr. Mehrotra joined Micron in May 2017, after a long and distinguished career at SanDisk Corporation where he led the company from start-up in 1988 until its eventual sale in 2016. In addition to being a SanDisk co-founder, Mr. Mehrotra served as its president and CEO from 2011 to 2016, overseeing its growth to an industry-leading Fortune 500 company.
Broadcom Inc. (AVGO) Nasdaq is another winner. Jun 2020 Credit Suisse Reinstates Outperform buy rating on the stock.
Top7  Institutional Holders
Holder  Shares  Date Reported  % Out    Value
Capital World Investors 38,343,106           Mar 30, 2020      9.53%    9,091,150,432
Capital International Investors   34,403,752           Mar 30, 2020      8.55%    8,157,129,599
Vanguard Group, Inc. (The)          33,314,995           Mar 30, 2020      8.28%    7,898,985,314
Capital Research Global Investors             29,499,900           Mar 30, 2020      7.33%    6,994,426,290
Blackrock Inc.     25,415,446           Mar 30, 2020      6.32%    6,026,002,246
State Street Corporation               16,237,418           Mar 30, 2020      4.04%    3,849,891,807
Bank of America Corporation      8,013,851             Mar 30, 2020      1.99%    1,900,084,072
CWEB Analysts see the stock as a potential  for long term growth and a great addition to one's portfolio and upward of $69 by 20121