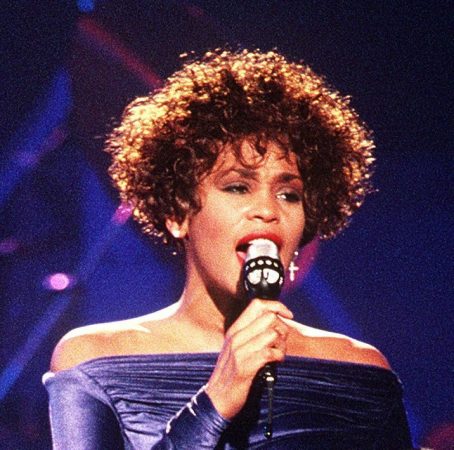 The late Whitney Houston is the first black artist to achieve diamond certified album status announced by  the Recording Industry Association of America (RIAA) and Legacy Recordings For the 1987 sophomore album "Whitney". Diamond status is equivalent to selling 10,000,000 albums. Formally, herself titled debut album in 1985 and 1992's the bodyguard soundtrack already sold 13,000,000 and 18,000,000 units, respectively.
The RIAA awards diamond plaques to albums and singles reaching 10 times platinum status equaling to selling 10 million songs or albums.  Since 2016  the  RIAA began incorporating streaming from YouTube, Spotify and other digital music services.
Whitney Houston will be inducted into the rock and roll Hall of Fame's 2020 class. HBO will air the event on November 7th at 8:00 PM Eastern Time.
Image Credit Wiki