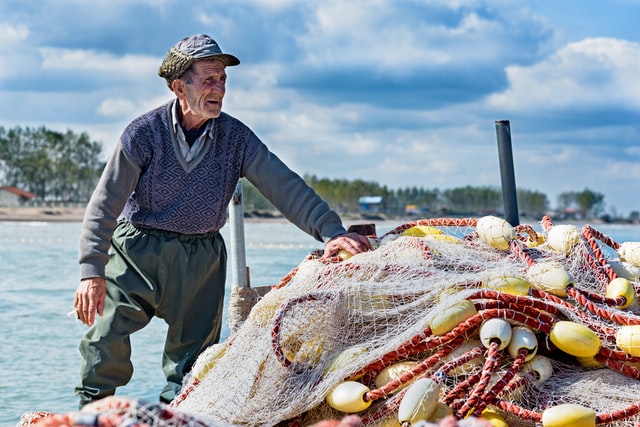 Although it's quite a few months since Brexit, tensions have been simmering between the U.K. and the E.U. especially on fishing rights and this escalated to a water standoff near the Jersey shore on Thursday morning. A flotilla of French trawlers staged a protest against the limited fishing rights granted to them. The U.K. Navy sent two naval gunboats and so did France. The fleet of French boats left the Jersey shore in the afternoon.
A French presidency official later clarified that the naval boats Athos and Themis from France and two gunboats: the HMS Tamar and HMS Severn from the U.K. had been deployed to prevent clashes between trawlers on both sides.
France has threatened Jersey that it could cut off the island's electricity and the U.K. has called it unacceptable. Later in the day, the Elysée said that such a strong retaliatory measure would be "a last resort."
The European Union stepped in and asked for peace to be maintained though it accused the U.K. of reneging on the post-Brexit deal that was agreed upon by both the sides. The Jersey government had issued new permits for fishing according to the post-Brexit deal. However, the French fishermen said that unilateral terms, without discussion, were part of the permits for their trawlers as they fish for scallops and whelks (shellfish).
The European Union said that Jersey should not be adding new conditions to license issue until the U.K. had justified them. The situation became tense when France threatened to cut off power supply to the island. Jersey receives 95 percent of its electricity from France via undersea cables. Government officials from Jersey held talks with the protesting representatives but the talks haven't as yet produced an acceptable result.
As Britain and France, adversaries and allies through centuries, tussle over fishing rights, the tiny island of Jersey, which is under the protection of Great Britain but is much closer to France is caught in the muddied tangle along the clear fish filled waters of the English Channel.