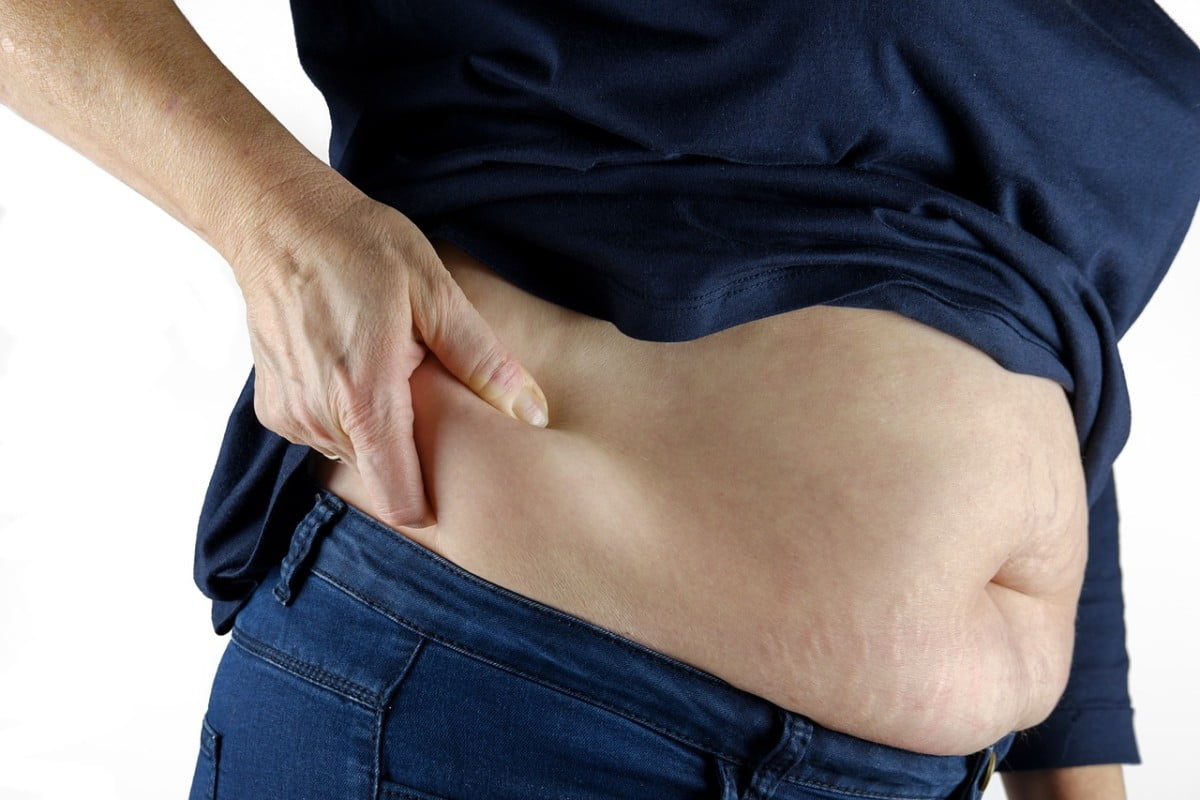 If you feel very bloated after eating, you surely want to read this entire article. Even if you think you are not bloating, eating certain fats can be detrimental to your health causing inflammation, leading to disease.
Numerous health problems have become more prevalent as a result of processed meals and bad eating habits that characterize our modern lifestyle. Inflammation and bloating are two of the most typical. Several things, including specific kinds of fat in our diets, might cause these painful feelings. We will review the worst kind of fat that causes bloating and inflammation in this article and look at better alternatives.
Trans fats are to blame. Not all fats are created equal when it comes to health. Trans fats are among the worst offenders for generating bloating and inflammation. Vegetable oils are partially hydrogenated to produce these fats, which solidify and increase their shelf life. In addition to having little nutritional value, trans fats can seriously harm our bodies.
How Trans Fat Affect Bloating
OrganicGreek.com Vitamin Bottles. Hydrogen Alkaline Generator Water + Filter 4 in 1 Design 500mL (16.9 FL OZ) for Only $8.99
Because of how our bodies metabolize trans fats, eating them is linked to more bloating. Trans fats are challenging to digest and might cause constipation and delayed bowel motions. Slow digestion might leave you feeling bloated and uneasy. Trans fats' synthetic makeup can also upset the balance of gut bacteria, which contributes to bloating and other digestive problems.
Manifestations of Inflammation
Consuming trans fats is known for encouraging inflammation throughout the body in addition to bloating. Chronic diseases like heart disease, diabetes, and arthritis are associated with this inflammatory response. C-reactive protein (CRP), a marker of systemic inflammation, is elevated by trans fats. This may result in discomfort, joint pain, and blood vessel damage.
Being aware of the things we eat is crucial if we want to avoid trans fats. Typical offenders include processed snacks: Trans fats are present in many commercially made snack items, including chips, cookies, and pastries. For oils that have been partially hydrogenated, always check the ingredient list.
Fried foods: Trans fats are frequently found in fast food and fried restaurant meals. It's usual practice to fry food in partially hydrogenated oils to improve flavor and lengthen shelf life.
Be aware of packaged baked goods: Trans fats are typically found in muffins, cakes, and doughnuts that are bought from the grocery store or bakery. To avoid buying products containing partially hydrogenated oils, carefully read the labels.
Trans fats are included in a lot of margarines and shortenings that are used in baking and cooking. Choose healthier substitutes like natural butter, olive oil, or coconut oil.
Other, healthier options-Selecting better fat sources is essential to preventing bloating and inflammation. Increase your intake of mono- and polyunsaturated fats, such as those in avocados, nuts, seeds, and olive oil, in your diet.
OrganicGreek.com Vitamin Bottles. Hydrogen Alkaline Generator Water + Filter 4 in 1 Design 500mL (16.9 FL OZ) for Only $8.99
Omega-3 fatty acids: To take advantage of their anti-inflammatory characteristics, include fatty fish in your diet, such as salmon, sardines, or mackerel.
Coconut oil: Despite being high in saturated fats, coconut oil is thought to be a healthier alternative because it doesn't cause inflammation or bloating. Modesty is important.
Trans fat consumption can cause bloating and inflammation, which could result in long-term health problems. People can lessen bloating and lower their risk of chronic inflammation by avoiding processed snacks, fried foods, and goods made with partly hydrogenated oils. Instead, choose healthier fat alternatives like unsaturated fats and omega-3 fatty acids to support digestive comfort and overall well-being.
In addition, animal fat oils have been demonstrated in numerous studies to raise blood total cholesterol levels, which is harmful to health. However, Ramsden et al. discovered that using vegetable oils in place of animal fat oils significantly raised the risk of cardiovascular disease.
The study at Science Direct here reports- Our present study aimed to investigate the relationship between cooking oil types and atherosclerotic cardiovascular disease (ASCVD) and to reveal which cooking oil is more beneficial to cardiovascular health in older Chinese. This study relies on cross-section data from the Chinese Longitudinal Healthy Longevity Survey (CLHLS) in the 2018 wave. A total of 15,874 elderly Chinese over 65 years old were included in our analysis. Logistic regression analysis was used to assess the association between cooking oil types and ASCVD. Of the 15,874 elderly people, 13,709 cooked with vegetable/gingili oil, with an average age [SD] of 84.47 [11.51] years; 1533 cooked with lard/other animal fat oils, with an average age [SD] of 85.90 [11.72] years. 3918 of those who cooked with vegetable/gingili oil had ASCVD, and 249 of those who cooked with lard/other animal fat oils had ASCVD. The prevalence of ASCVD in vegetable/gingili oil users (31.68%) was higher than that in lard/other animal fat oil users (17.46%). Compared with lard/other animal fat users, the multivariate-adjusted model indicated that vegetable oil/sesame oil users were significantly associated with a higher risk of ASCVD (OR?=?2.19; 95%CI, 1.90-2.53). Our study found that cooking with lard/other animal fat oil is more beneficial to cardiovascular health in older Chinese. Dietary guidelines should seriously consider the health effects of substituting vegetable/gingili oil for lard/other animal fat oil for different populations.
14k White Gold 1/4 Carat 4 Prong Solitaire Created White Diamond Stud Earrings $69
Celebrity News Update. Premier Jewelry designer and manufacturer fashion house ParisJewelry.com has started manufacturing a new custom line of celebrity jewelry designs with 30% Off and Free Shipping. Replenish Your Body- Refilter Your Health with OrganicGreek.com Vitamin Bottles, Vitamins and Herbs. Become a WebFans Creator and Influencer.
The US Supreme Court dismissed the appeal on girls' required skirts in charter schools.