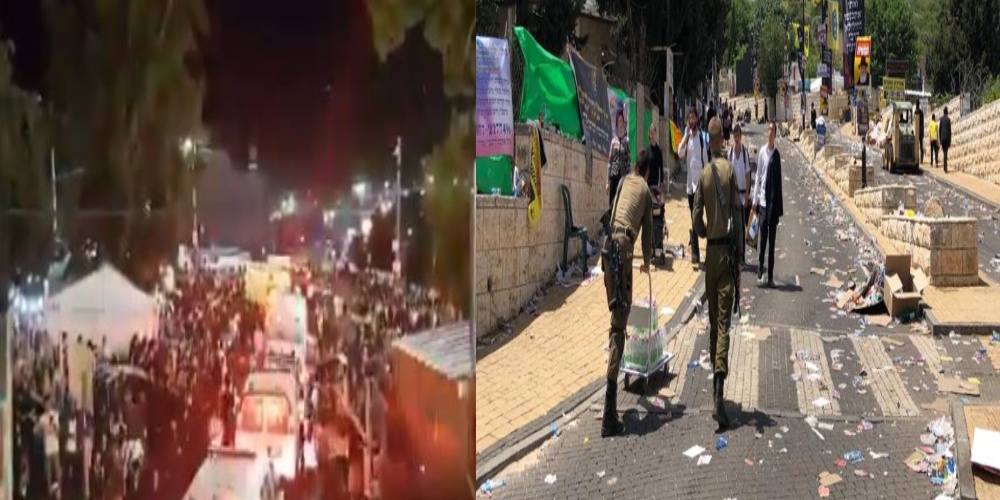 Tens of thousands of ultra-Orthodox Israeli Jews gathered at Mount Meron, early Friday to celebrate the festival of Lag BaOmer. This festival includes making bonfires and dancing around the tomb of a Rabbi of the second century. The tomb is located in Galilee. Unfortunately, there was a horrific stampede when members of the ultra-Orthodox Hasidic community of Jews were pushing through a slippery staircase. In an instant, a group of people fell on the floor and that led to people piling on top of one another.
Reuters reported that witnesses said that the horrific incidents occurred at around 1 a.m. It happened in the gender-segregated men's section. Both men and children were trampled on or asphyxiated in a narrow passage which was tightly packed, according to medics on the scene.
Tragedy in Meron: MDA is fighting for the lives of dozens wounded, and will not give up until the last victim is evacuated.

38 are in critical condition and still in the field
6 in critical condition who were evacuated 
18 injured severely
 2 moderately
39 lightly pic.twitter.com/xUWStFYqQh

— Magen David Adom (@Mdais) April 30, 2021
A young survivor spoke on the Israeli Channel 12 television from his hospital bed said that there hadn't been many bonfires in the year and that was the reason why so many of the community came together all at once but the celebration turned into a tragedy.
Rescue officials said that 45 of the Israelis had died and 150 were injured. Six of those who were hurt in the stampede were critical. Authorities are struggling to identify the dead and have asked relatives to bring photos of their loved ones for identification at the central morgue in Israel.
There is also a rush to bury the dead as they have to do so before sundown Friday, before the start of the Sabbath as burials of Jews cannot happen on this day.
Despite the onset of Ramadan, Palestinians in a nearby town arranged food and drink for the Jewish followers who were evacuated from the pilgrimage site and this act of kindness caught the attention of the media.