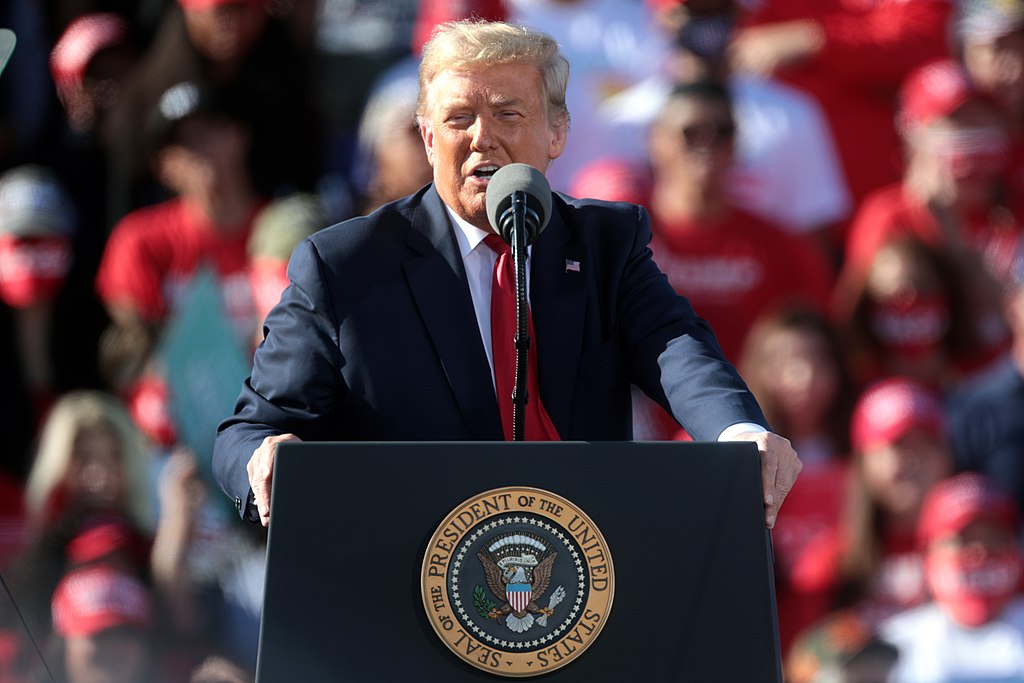 U.S. intelligence agencies have reported that three Chinese scientists were hospitalized in November 2019. The Wall Street Journal had exclusively reported on Sunday that workers at Wuhan Institute of Virology were hospitalized with an illness that was similar to COVID-19. This suggests that it could be potential outbreak from the lab according to the information provided by their sources. This was just before China confirmed the outbreak in December. After this news was reported former president Donald Trump said that there was "very little doubt" that the virus came from a Chinese lab.
On Monday, Trump commented on the report in an interview with conservative Fox Nation's Dan Bongino. Commenting on the possibility of a lab leaking the virus he said that he thought that the word "potential" could be removed and that there was "very little doubt." He had been one of the first to mention that the virus came from the Wuhan lab.
Trump is back in Trump Towers in Manhattan as the Trump Organization is being "criminally investigated" by the State Attorney's office in New York as well as by the Manhattan District Attorney's office. He also called these investigations a "witch hunt."
The recent report speaks of circumstantial evidence. There is no new or specific evidence about the state of health of those scientists and China has only shared certain details with the World Health Organization (WHO) team in the past. Many are now calling for transparency about the initial outbreak from China.
Infectious disease expert of the nation Dr. Anthony Fauci has said that he is now considering the idea that the virus could have originated in the Wuhan lab and asked for a transparent investigation.
Dr. Robert Redfield, who was in-charge of the Centers for Disease Control (CDC) under the Trump administration had promoted the lab theory and said that it was his "own view." and that it was only opinion and that he was "allowed to have opinions now."
The Biden administration is also asking China to cooperate so that the origin of the coronavirus could be traced. When asked about the report from the WSJ on Monday, Jen Psaki, Press Secretary of the White House said that "they have no means of confirming or denying that."
Last week, 18 scientists wrote a letter to Science saying investigations into the possibility of a lab outbreak requires further investigations.