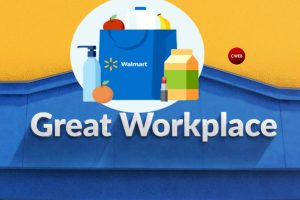 Walmart   NYSE:WMT will now offer Amazon some competition Walmart Plus. Walmart will cost $98 a year for the subscription service. It will include same-day deliver for groceries and general merchandise- competing with Amazon.com Inc's Prime service. Members will  receive discounts at Walmart gas stations and get sales alerts for thousands of products that Walmart sells. The launch date was pushed back due to the pandemic but is now ready to be offered sometime in July 2020. Walmart+ will cost $98 per year as opposed to Amazon Prime costing $119 per year.
50.91%   % of Shares Held by All Insiders
30.95%   % of Shares Held by Institutions
Walmart currently pays out a dividend of .48 per share.
Based on 23 analysts offering 12-month price targets for Walmart in the last 3 months. The average price target is $138.15 with a high forecast of $150.00 and a low forecast of $120.00. The average price target represents a 11.51% increase from the last price of $123.89. Source: TipRanks
Doug McMillon is president and CEO of Walmart Inc. Under Doug's leadership, Walmart is making life easier for busy families and building trust with customers. It is investing heavily in associate wages, benefits, and education–including a debt-free, dollar-a-day college program and an expanded parental leave policy.
Doug McMillon was named president and CEO in 2014. From 2009 to 2014 he was president and CEO of Walmart International, and from 2005 to 2009 he served as president and CEO of Sam's Club. He has worked at Walmart for nearly 30 years. He went on to serve in senior leadership roles in all of Walmart's business segments. He remains a merchant at heart.
Recently Walmart Formed Partnership with Tribeca turning 160 store parking lots into drive-in theaters. Starting in early August, NYSE: WMT Walmart is popping up safe, socially distanced drive-in events at Walmart Super Centers across America.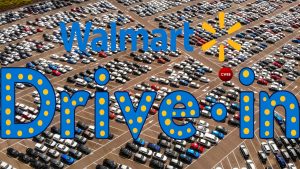 Drive-in movie goers   will have   a  socially distanced big-screen experience. It is a safe way for the whole family to enjoy movies under the stars outside due to the Coronavirus pandemic. Movies will be shown  from August to October with Tribeca programming the films. Concession foods will be available to one's vehicle.
Top 6  Institutional Holders
Holder   Shares   Date Reported   % Out       Value
Vanguard Group, Inc. (The)                   137,634,260               Mar 30, 2020           4.86%       15,638,004,621
Blackrock Inc.         90,196,443                     Mar 30, 2020           3.18%       10,248,119,853
State Street Corporation                             70,902,390                     Mar 30, 2020           2.50%       8,055,929,551
FMR, LLC                           22,899,929                     Mar 30, 2020           0.81%       2,601,889,932
Geode Capital Management, LLC                             21,186,737                     Mar 30, 2020           0.75%       2,407,237,057
Bank of America Corporation           20,967,213                     Mar 30, 2020           0.74%       2,382,294,741
Top  Five Mutual Fund Holders
Holder   Shares   Date Reported   % Out       Value
Vanguard Total Stock Market Index Fund                           41,720,918                     Mar 30, 2020           1.47%       4,740,330,703
Vanguard 500 Index Fund                       29,203,838                     Mar 30, 2020           1.03%       3,318,140,073
Vanguard Specialized-Dividend Appreciation Index Fund 18,031,710                     Jan 30, 2020               0.64%       2,064,450,477
SPDR S&P 500 ETF Trust 15,691,981                     Mar 30, 2020           0.55%       1,782,922,881
Vanguard Institutional Index Fund-Institutional Index Fund                     12,554,461                     Mar 30, 2020           0.44%                               1,426,437,858
NYSE: WMT      CWEB Analysts view the stock as a long term growth and a great addition to your investment portfolio with an upward momentum of $1000 by 2021 with direct competition to Amazon.