The celebrity trials of Johnny Depp and Amber Heard have made their way to music first, with singing phenomenon, Billie Eilish, appearing to address the scandal in a new song called TV, which she performed on her UK tour this week.
At the AO Arena, the 20-year-old star vocalist and her brother Finneas performed the previously unreleased track "TV."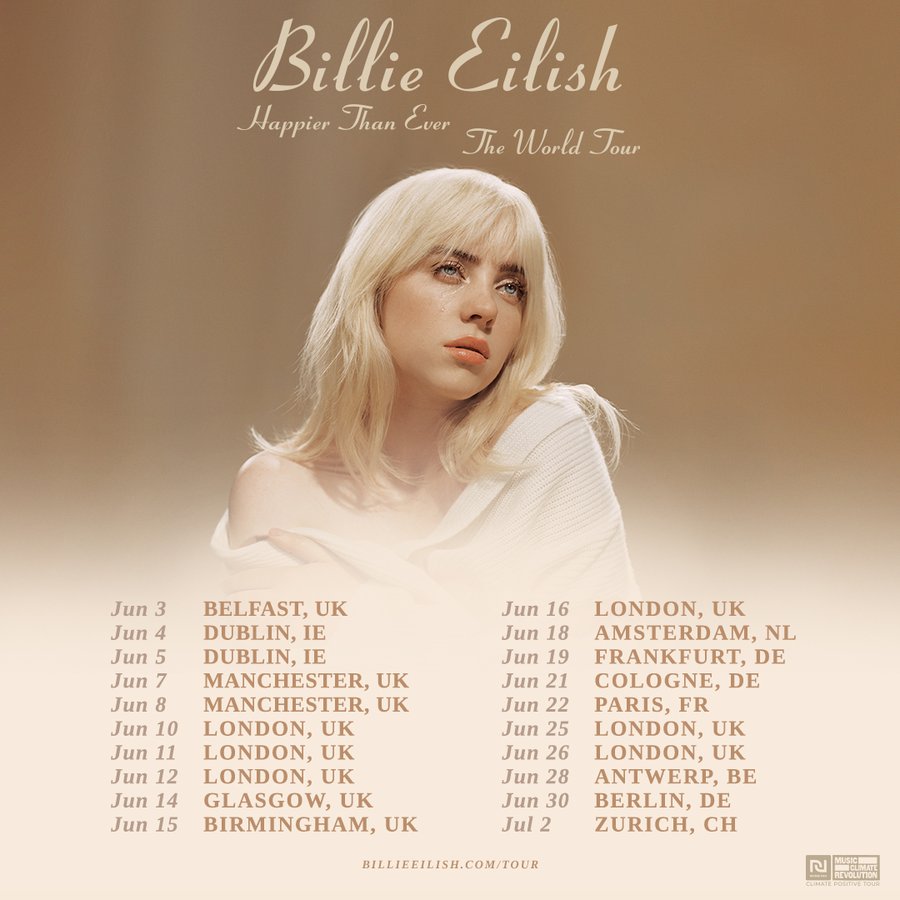 The yet-to-be-released song, is a quiet, sorrowful piece with lyrics that allude to the shocking Depp v Heard trial, which concluded last week. The song also alluded to Eilish's recent split from Matthew Tyler Vorce, as well as the court case.
"The internet's gone wild watching movie stars on trial, while they're overturning Roe v Wade," Eilish sang.
The Pirates of the Caribbean actor prevailed in his high-profile slander suit against ex-wife Heard. In a June 1 trial judgment, Depp was granted $10 million in compensatory damages and $5 million in punitive penalties. The actress from "Stepfather" countersued her ex-husband, and the jury granted her $2 million in compensatory damages but no punitive damages.
It was the Bad Guy singer's first UK performance since 2019, and she will headline Glastonbury later this month.
Meanwhile, Vasquez rose to international attention following the case, in which a jury in Virginia ruled Heard guilty of three counts of defamation against Depp and him liable for one count against her.
A Stanford professor has been chastised for tweeting offensive and derogatory comments about female attorneys who represent males accused of assault, referring to them as skirts who are 'desperate to prove they are genuine lawyers.'
Michele Dauber, a California-based professor, slammed a number of lawyers, including Camille Vasquez, who was instrumental in Johnny Depp's recent defamation case against his ex-wife Amber Heard.
She tweeted that sucking up to power may feel good, but it will not work. Posting a picture of Vasquez, she stated that she would be the next victim. She also stated that women lawyers are the absolute worst of the bunch of women who "suck up" men.
Daniel Shensmith, a British barrister, who maintains the Black Belt Barrister YouTube channel, said that Dauber's tweet with the snapshot might also serve as the basis for a defamation claim. Shensmith regarded Dauber's abuse as "obviously wrong," adding that it should prompt a response from authorities to arrest offenders.
Celebrity singer Billie Eilish "left incredibly offended' when people laugh at tics of Tourette Syndrome